NASA has taken to its social channels to share an incredible image of a "face" captured by its Juno spacecraft during a fly-by of the planet on September 7, 2023.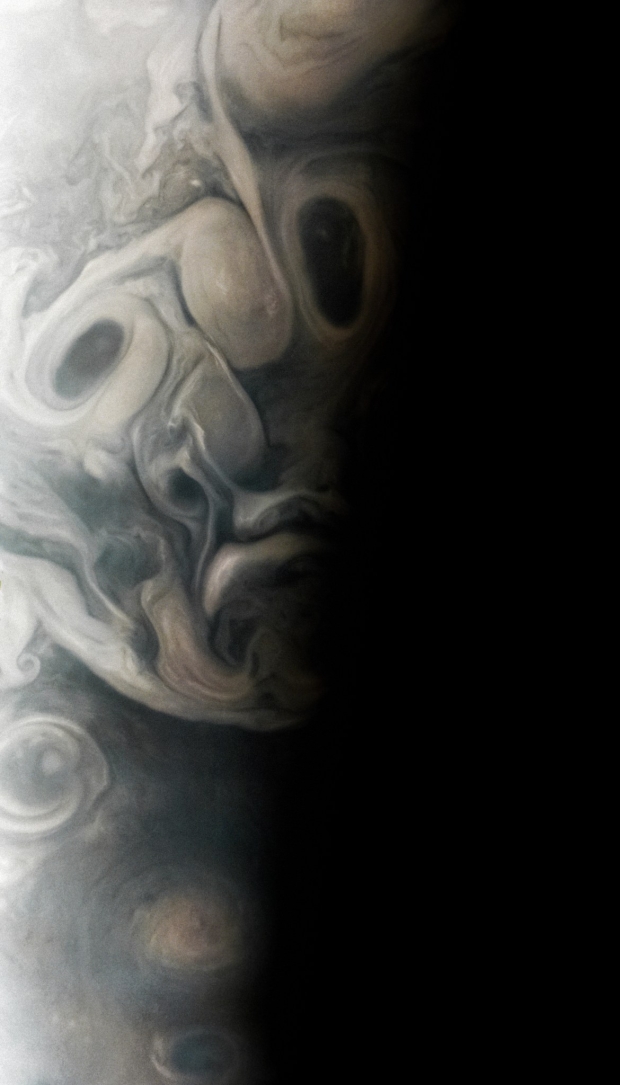 The space agency has taken to its website along with its social channels to share an "eerie" photograph of a "face" that was captured by the Juno spacecraft on its 54th fly-by. NASA explains that while the image certainly resembles a "face," it's merely Jupiter's turbulent clouds located on the planet's far northern region. NASA writes in its blog post that the image shows what is called a "terminator," which is the dividing line between the day and night side of the planet.
At the time of the image being snapped, NASA's Juno spacecraft was approximately 4,800 miles above Jupiter's top clouds, at a latitude of 69 degrees. These photographs are analyzed by researchers who look for patterns in Jupiter's cloud formations, identifying any storms, abundantly turbulent areas, calm regions, etc - all of which to develop a deeper understanding of the atmosphere of the largest planet in our solar system.
The "face" has been shared just in time for Halloween, and NASA explains why we see the "face".
"As often occurs in views from Juno, Jupiter's clouds in this picture lend themselves to pareidolia, the effect that causes observers to perceive faces or other patterns in largely random patterns," writes the space agency