Xbox's first-party revenues will jump quite a bit with the inclusion of Activision Blizzard King revenues, and games expert Joost van Dreunen gives an estimate on what these post-merger earnings could look like.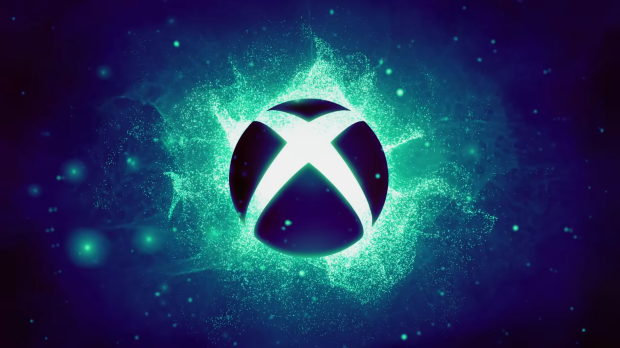 Xbox currently makes most of its money from third-party game sales and monetization across PC and consoles. But that percentage is expected to skew much more heavily towards first-party now that Microsoft has acquired Activision Blizzard King, and the publisher's 8x separate billion-dollar IPs, in the largest video games acquisition of all time.
This leads us to a compelling question: How much revenue will Xbox make now that it owns Activision Blizzard King and recognizes the publisher's $7-8 billion yearly revenues as its own? We've outlined some predictions based on past numbers and you can find that data here. This particular estimate is based on the entire Xbox ecosystem, though, and doesn't narrow things down to Xbox first-party revenues.
Luckily, gaming analyst and expert Joost van Dreunen has us covered. In his latest entry of the SuperJoost Playlist newsletter, which I highly recommend subscribing to, Dreunen offers an idea of what Microsoft could deliver moving forward.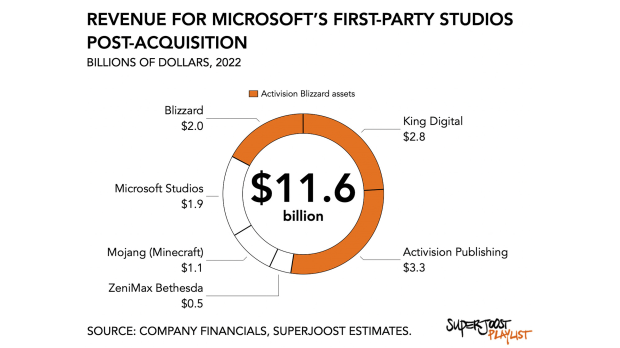 The chart includes actual data from Activision, Blizzard, and King, which represents a total of $8.1 billion generated in 2022 (on a non-revenue deferred basis). The $1.9 billion from Microsoft Studios revenues are likely estimates, potentially based around the Xbox gaming values that were revealed for the calendar 2021 period.
Mojang is also listed as $1.1 billion thanks to Minecraft's massive popularity, and ZeniMax is listed at about $500 million, a value that is likely based on the financial info that was accidentally leaked as part of the FTC v Microsoft trial.
For reference, Microsoft made $15.563 billion from Xbox gaming in 2022.