Blizzard's Diablo IV, one of the biggest games of 2023, is now available on Steam - the second Blizzard Entertainment game to make up the jump from Battle.net. The first is the free-to-play Overwatch, which also recently jumped to Steam. And just like Blizzard's popular hero shooter, Diablo IV's arrival on Valve's platform is being review-bombed.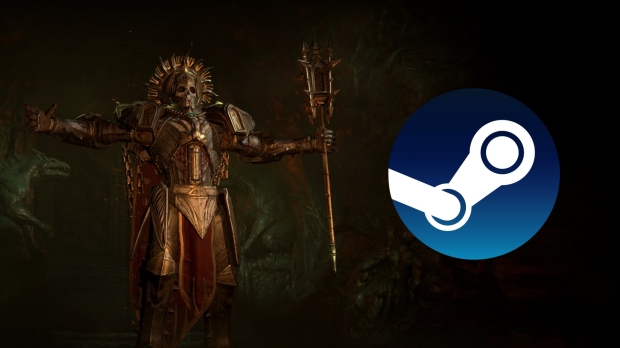 Naturally, these "reviews" are based on very little play time on Steam. However, there are fans of the game who have put in hundreds of hours on Battle.net coming to Valve's platform to praise the game - and the new Season of Blood, which introduces a lot of new content and features close to 40 pages of Patch Notes covering balance updates and quality of life fixes based on community feedback.
Diablo IV's community review rating is sitting on "Mixed," much of the negativity seems to be pointed towards Blizzard as a development studio, the Activision side of Activision Blizzard, and the company's love of microtransactions. Plus, many take aim at Diablo IV's 'live service game' aspects.
"I know Blizzard gets a lot of hate, but personally, I don't think it gets enough," writes a negative review from Steam user [BA] No Drama Baby Llama. Another review from Marceline the Vampire Queen writes, "Full of Battle Passes, microtransactions, poor UI, and bugs from a company that only cares about money and not the player. Activision Blizzard is the true Diablo."
It was similar to Blizzard's Overwatch 2 when it debuted on Steam; however, that game is currently sitting on an 'Overwhelmingly Negative' review rating, with only 23% of the reviews from the past 30 days being positive. Diablo IV is a very different game, but it'll be interesting to see if the current 'Mixed' rating can swing into a positive rating. The consensus surrounding Season 2 is positive, and the game is back in the top ten on Twitch regarding overall viewers.