Reports indicate that Disney CEO Bob Iger is being pressured by upper management to morph the company into a multimedia empire, complete with its own video games division. Current trends show that this is not the best time to acquire a pure-play games publisher for billions of dollars.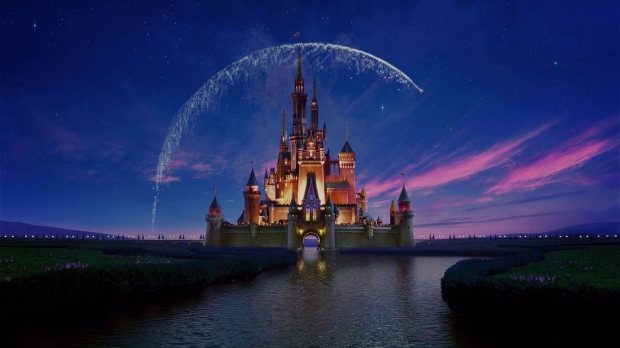 While Microsoft just purchased Activision-Blizzard for nearly $69 billion, media giants should still be cautious and tread lightly when it comes to big gaming buyouts. Rising costs and overshot budgets have led to mass layoffs in the games industry, with over 6,100 people being let go in 2023 across a multitude of publishers and developers. Consolidation typically worsens these rates and can trigger dozens and potentially even hundreds of layoffs as companies squeeze out more cost savings.
These realities, combined with other sobering realizations like skewed risk-to-reward ratios, make the current landscape more volatile for buyouts and post-merger operations. Fierce competition has always made gaming a risky business with no guaranteed ROI, but now the stakes are even higher as inflation kicks spending to new heights.
That's why 2023 isn't the best time for Disney to make a substantial acquisition of a video games company.
Where's this coming from exactly? Bloomberg reports that Disney's top brass has discussed getting back into making video games, albeit indirectly through the purchase of an already-established pure-play publisher.
The idea to capture a bigger slice of gaming was discussed in brainstorming sessions with Disney management, which included CEO Bob Iger. The idea was to initiate a "bolder transformation, from gaming licensee to gaming giant."
Disney doesn't have any game development teams, so it would have to acquire a company. Someone like Electronic Arts.
On paper, this seems like a plausible idea. Not only is EA profitable, but it pulls in $7 billion+ a year thanks to its lucrative live games and singleplayer titles. Plus, Disney has a longstanding working relationship with EA since the two companies signed an exclusivity deal for Star Wars games back in 2013. EA is also making new Marvel games, including Iron Man and Black Panther projects.
Despite these positives, the games industry isn't very stable right now. 2023 has been exceptionally erratic for major companies; despite higher profits and revenues, publishers are still conducting mass layoffs to stay lean and slim.
EA, for example, laid off 700 people in early 2023 as it executed a $140 million cost-savings plan.
There's no guarantees in gaming, even if you own the most profitable or popular franchises and IPs in the industry. Case in point: Battlefront's original release in 2017 was highly controversial due to in-game lootboxes, and ultimately affected the game's reception (sales didn't seem to be all that impacted, though, as the Battlefront games have sold a combined 33 million).
If Disney were to buy EA, it would inherit the complex machinations of the world's highest-grossing entertainment segment, with all of the benefits and problems that lie therein.
It seems Iger knows this very well, and the CEO is said to be "noncommittal" on the idea of establishing a video games production arm for the House of Mouse.
Oddly enough, Disney has been here before and it chose the non-production option.
Shortly after acquiring LucasFilm in 2012, Disney closed down LucasArts, a game division that had been producing titles for quite some time. Star Wars 1313, a new game starring Boba Fett that had been far in development, was cancelled, and LucasArts was shuttered, likely due to costs. Even back then, Disney made the decision that games development wasn't the right fit. Gaming was very different 10 years ago and now competition is even more fierce.
Disney chose to license game IPs and franchises instead of making games. This has paid off well for Disney, who has not had to directly expense the full cost of games development and has nonetheless pulled in many millions from its arrangements. Disney has expanded its licensing efforts by extending Star Wars to other publishers like Ubisoft (Star Wars Outlaws) and Quantic Dream (Star Wars Eclipse).
Hitting it big in gaming typically requires a big budget, and some games cost in excess of $100 million and take many years to release. If, of course, they release at all. Publishers like Electronic Arts have been known to cancel games (the firm shut the door on 3 Star Wars games, including Projects Ragtag, Orca, and Viking, the last two of which iterated upon the former).
Incorporating a publishing giant like Electronic Arts would complicate Disney's business and inject a lot of risk and potential for long-term spending with little (or possibly no) return on investment.
Disney's main goal with this type of acquisition would probably be hands-off limited-integration so that EA could essentially operate as its own entity under the House of Mouse's divisional umbrella. But at the same time, Disney would ultimately be on the hook for any misses or losses.
EA's business is mostly dependable and sound thanks to sports games like FC, Madden, NHL, PGA Tour, etc., not to mention shooters like Respawn's Apex franchises and the popular Jedi games. It's easy to see why EA is an acquisition target, but within the context of the current macro-economic environment and the significant rising costs associated with games development, releases, and post-launch maintenance, Disney would be best served to stay as a licensor and carefully analyze ongoing trends.