NASA made history this week when it safely landed asteroid samples for the very first time back on Earth, paving the way for researchers to develop a deeper understanding of these space rocks and the solar system's evolution.
NASA's OSIRIS-REx spacecraft delivered the capsule containing samples from the asteroid Bennu to the Utah desert at 10:52 a.m. EDT on September 24, 2023. Notably, Bennu is located approximately 4 billion miles away from Earth, and is the first asteroid sample NASA has ever collected, marking a milestone for the space agency.
The container containing the samples was immediately transported to NASA's Johnson Space Center in Houston, Texas, and has now been cracked open. According to a new blog post on NASA's website and posts on the space agency's social media channels, the lid was taken off the canister, and inside was "dark powder and sand-sized particles on the inside of the lid and base," per the NASA Astromaterials X account.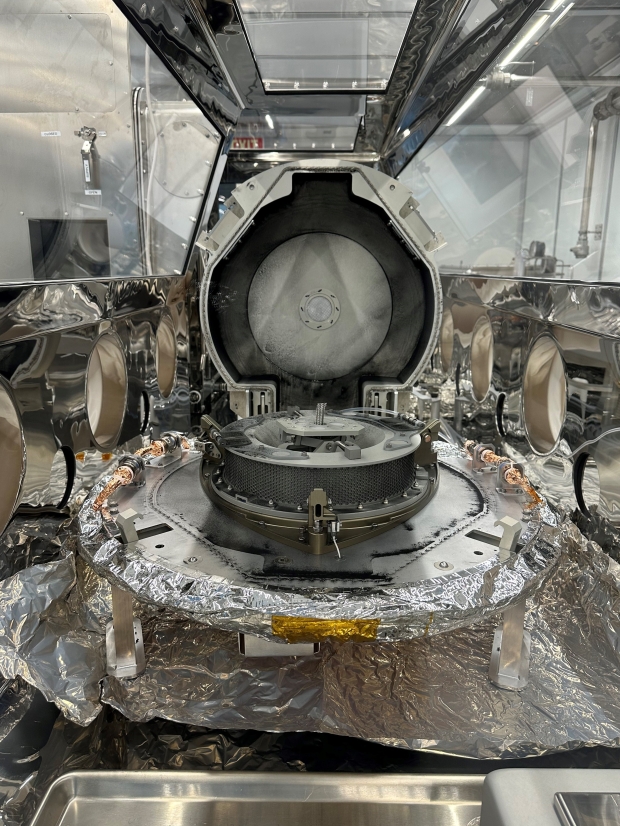 The container is expected to carry around 250 grams of asteroid material, which NASA writes on its blog, making Johnson Space Center the home to the "world's largest collection of astromaterials".
"Johnson houses the world's largest collection of astromaterials, and curation experts there will perform the intricate disassembly of the Touch and Go Sample Acquisition Mechanism (TAGSAM) to get down to the bulk sample within. These operations are happening in a new laboratory designed specifically for the OSIRIS-REx mission. The aluminum lid was removed inside a glovebox designed to enable working with the large piece of hardware," writes NASA
The space agency will reveal the sample to the world via a livestream scheduled for 11 a.m. ET on October 11.