After decades of action games, Hideki Kamiya is leaving PlatinumGames.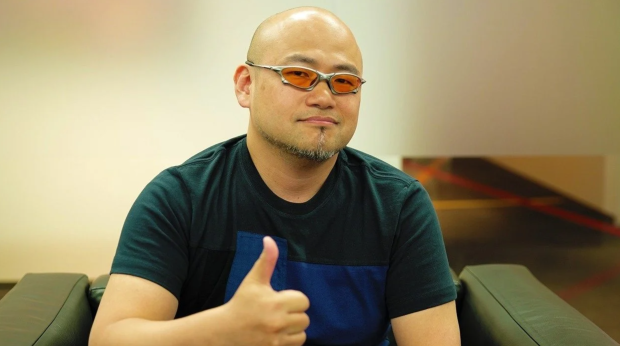 Hideki Kamiya is a unique figure in the video games industry. Kamiya has gained a following and notoriety for his--for lack of a better term--"salty" nature, but now the developer shares a heartfelt message.
It turns out that the famed Bayonetta series director is leaving PlatinumGames after 23 years with the Japanese games studio. Kamiya says that he will continue making games, but has not revealed exactly where he will go after Platinum. It's possible that NetEase or another publisher has snagged Kamiya to help fulfill plans for worldwide expansion.
PlatinumGames announced the following:
"We regret to announce that Hideki Kamiya will be leaving PlatinumGames on October 12, 2023.

We are truly grateful for his creative ideas, leadership, and contribution to the growth of PlatinumGames from our start-up to this very day."
Hideki Kamiya then followed up with his own statement:
I thought I would be bullied even more because of my usual behavior, but I have received so many words of support that my eyes are warmed up. Thank you very much.

I'm not worried about my future at all...As long as I have everyone's support, I'll keep making games, so I'll do my best not to disappoint.

When I decided to quit, many of my old friends, young friends, and staff members missed me, and some even shed tears for people like me...I am grateful for the support of those around me. I realized once again that it was me...I will continue to live my life grateful for the help of others.

No matter what anyone says, I will continue to believe in the spirit of manufacturing that I have believed in throughout my career with Capcom Daiichi Development, Clover Studio, and Platinum.

And whether or not I can continue to create works that live up to that, there is no formula for success, but I vow to aim for it...