UPDATE: CD Projekt has clarified that the 450 million PLN budget was for all of Cyberpunk 2077's development, and not just the expansion and the next-gen versions of the game.
CD Projekt Group management gives eye-opening updates on Cyberpunk 2077's post-release development budgets, confirms high price tag for both Phantom Liberty and new-gen versions of the game.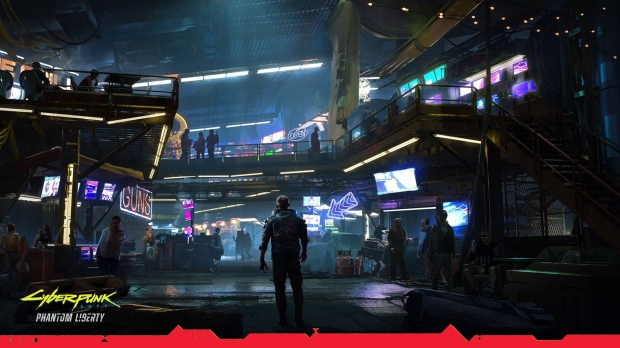 Games are extremely expensive to develop. They're so expensive that most AAA publishers are clawing back as much savings as possible through drastic employee reductions and outright cancellations. Now CD Projekt gives us an idea of how much money they've spent on Cyberpunk 2077's continued development.
In a new IR day presentation, CD Projekt Group Chief FInancial Officer Piotr Nielubowicz gave full transparency to investors on budgets and costs. Nielubowicz says that, according to preliminary data, CD Projekt spent a total of 450 million Polish zloty (about $103 million) on developing Cyberpunk 2077's PlayStation 5 and Xbox Series X/S re-release as well as the new Phantom Liberty expansion.
As a reminder, these costs just include the next-gen version and the expansion. The costs do not reflect those incurred from the development of the base game.
Like other companies, CD Projekt won't recognize these expenditures all at once. The development costs will be depreciated--or spread out over multiple years--in an effort to make the payments more manageable.
The company says that Phantom Liberty's total costs were about $85 million, with the majority of spending on actual development costs.
"The total expenditures are 450 million PLN. This will be depreciated from the third quarter on. This will be depreciated according to sales estimates in Q3 and we would like to depreciate the first 20% of this expense, and then in Q4, the next 20%. The rest will be settled in time within 5 years in a decreasing manner year-on-year," Nielubowicz said.