The mystery behind what is inside the Moon, or more specifically, what makes up the inner core of Earth's closest neighbor, may have finally been solved.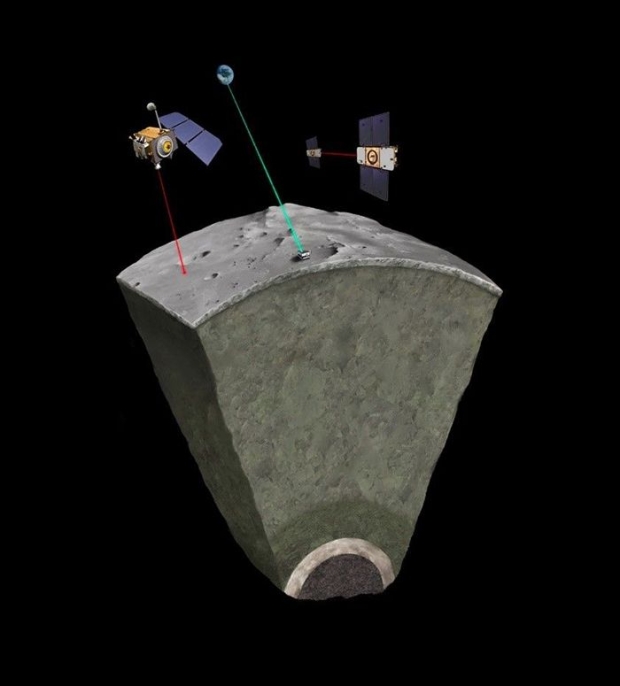 Newly published research published in the scientific journal Nature details a set of measurements researchers conducted on the Moon using lunar lasers, and collected data from space missions. The team created a profile that contained various lunar characteristics, such as its degree of deformation as a result of being gravitationally bound to Earth, the different distances it orbited Earth, and its density. With this data, the researchers created models containing different core types and attempted to match the profile data with a core type.
What they found was that the inner core of the Moon is likely a solid ball that has a similar density to iron, and that deep beneath the mantle, there is active overturn, which means denser material close to the core is falling inward while less dense material moves outwards, toward the surface of the Moon. This point ties perfectly into the evidence of volcanic activity seen on the surface of the Moon.
As for the core itself, the study suggests that it's quite similar to Earth's core. It features an outer fluid layer and a solid inner core. The study estimates that the outer core has a radius of about 225 miles, and an inner core radius of 160 miles.
The team also estimated that its inner core would be approximately 7,822 kilograms (17244.56 lb) per cubic meter, which is close to the density of iron.