An exploding star captured by NASA's James Webb Space Telescope (JWST) may be what researchers need to solve one of the biggest mysteries of the universe.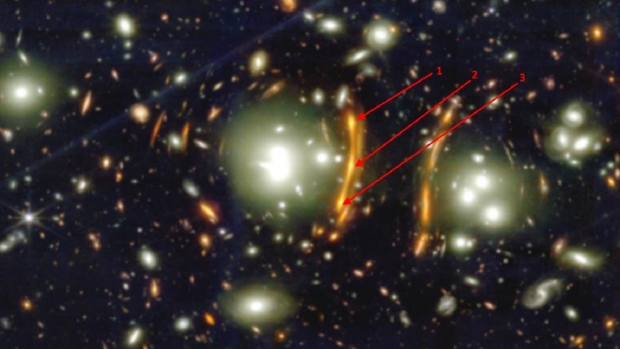 Researchers are still attempting to figure out what is called the "Hubble tension", which is the discrepancy that lies between measuring the expansion of the universe in two different ways. The first method measures the cosmic microwave background (CMB), leftover radiation from the Big Bang, or what is commonly referred to as the beginning of the universe as a whole. The second is the Hubble constant, the speed at which astronomical objects such as galaxies and supernovas are moving away from Earth.
Notably, the Hubble constant consistently produces a higher number than CMB measurements, and the discrepancy between these two is what researchers have been trying to explain. NASA's Webb telescope snapped an image of a type 1a supernova called SN H0pe back in March, and the image, as seen above, showcases the exploding star as a streak of orange light, an effect called the gravitational lensing that occurs when light passes through space-time that has been warped by the intense gravitational pull generated by an astronomical object.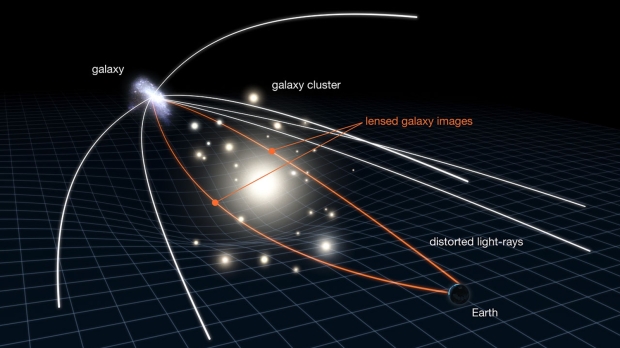 The lensing effect causes a magnification, similar to a magnifying glass, which enables astronomers to look much further than they could with instruments. While the arc of light looks like three individual stars, it's actually the same supernova duplicated twice by gravitational lensing of the galaxy located in the foreground in the image - 4.5 billion light-years from Earth.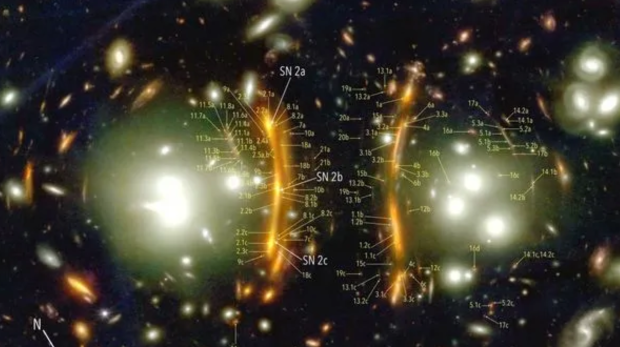 Researchers found that the light from the lensed supernova is 16 billion light-years from Earth, and according to one astrophysicist, researchers can use this extremely old type 1a supernova as a way to explain the Hubble tension problem.