Cooler Master's Sneaker X all-in-one custom PC is something that we covered a few months ago as it represented one of the company's first all-in-one desktop PCs - that, and the fact that it looks like a giant sneaker in PC form. Cooler Master partnered up with JMDF to create the design, and after taking it on the road and showcasing it at events, the Sneaker X is available for purchase starting from USD 3,499.00.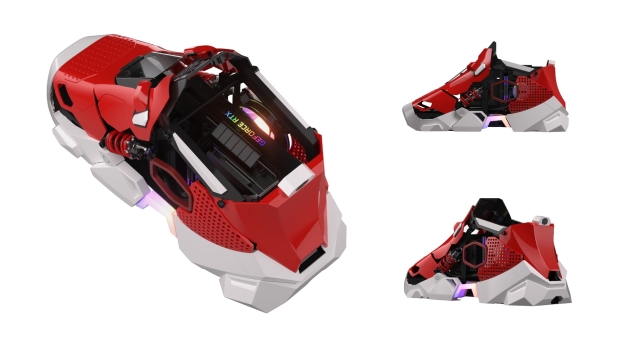 Available in two tiers, Enthusiast or Professional, a lot of what you're paying for here is the custom chassis and cooling system to support the unique size and shape - with variations depending on the region. And it's surprisingly more spacious than expected, supporting up to 3-slot GPUs.
The Sneaker X is available to pre-order via Cooler Master's CMODX platform with the 'Enthusiast' USD 3,499.00 variant featuring an Intel Core i7-13700K CPU, NVIDIA GeForce RTX 4070 GPU, Z790 ITX form factor motherboard, 32GB of DRR5 memory, 2TB of storage, and Cooler Master PSU and cooling.
The jump to the 'Professional' USD 3,799.00 variant bumps the GPU spec to an NVIDIA GeForce RTX 4070 Ti. Can you get an off-the-shelf PC for the same price with higher specs? Of course, but it won't look as cool as a sneaker.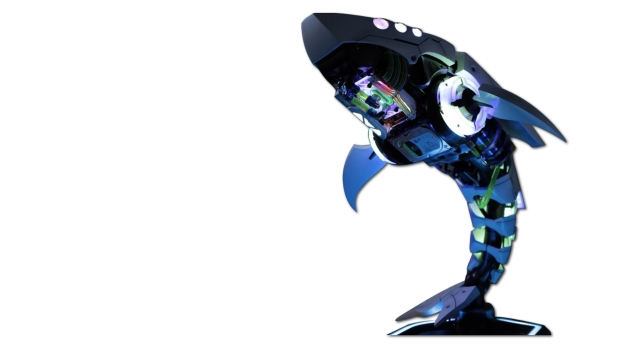 And it doesn't stop there, with Cooler Master planning to release the Shark X sometime in the future, a PC that looks like a shark inspired by the "Leviathan" Mod created by Inony at the Cooler Master Mod World Series 2019. Details on this one are a little light, apart from the image you see above, with the company promising a PC that will stand "head and fins" above the rest.