ZOTAC has just introduced its next-generation all-in-one gaming PC backpack combo designed for VR gaming - with two models, the VR GO 4.0 A2000 and VR GO 4.0 A4500. Interestingly, these backpack PCs feature mobile CPUs and GPUs, with the latter coming from NVIDIA's professional series.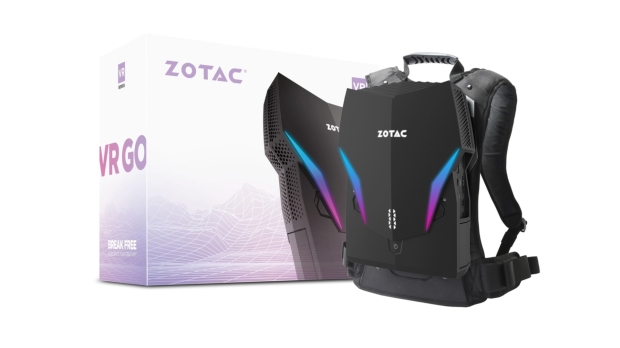 It's what gives each version of the ZOTAC VR Go 4.0 its name, with one featuring an NVIDIA RTX A2000 8GB GDDR6 based on the GA106 GPU (found in the GeForce RTX 3060) and the other featuring the beefier NVIDIA RTX A4500 16GB GDDR6 GPU based on GA104 GPU (found in the GeForce RTX 4070).
Both backpacks feature 16GB of DDR4 Memory, a 512GB M.2 SSD, and Windows 11 Pro pre-installed - with 50 minutes to an hour of playtime support. Which can be extended via the hot-swappable 6000mAh Li-ion batteries.
ZOTAC notes that the memory and storage can be upgraded, with multiple I/O ports on the top and side to cater to various peripherals. Connectivity-wise, they're stacked, too, with support for Gigabit LAN, Wi-Fi 6, and Bluetooth 5.2. As a wearable PC, the padded support and strap are made from "sweatproof materials" - something we rarely see in the PC gaming space.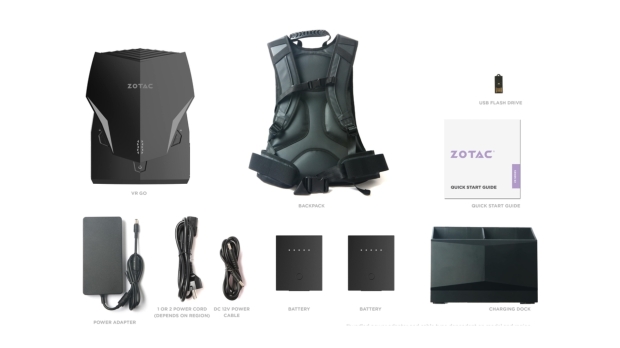 In addition to VR gaming, these VR GO systems from ZOTAC are great for AR and professionals who work in the VR/AR space - being able to freely move around a virtual space or take demonstrations with you on the go is a big plus. No pricing is available on the product pages for the ZOTAC VR GO 4.0 A2000 and VR GO 4.0 A4500 - but as these are niche products with a unique design, we expect them to be sold at a premium.
For more info, check out the product pages below.
ZOTAC VR GO 4.0 A2000 (Zbox VR7N2000)