Will Starfield feature NVIDIA DLSS support to boost performance on day one? The answer to that, at least officially, is no. Bethesda is partnering with AMD to optimize performance for PC and Xbox Series X|S consoles with CPU and GPU features. The upscaling method of choice will be AMD's FidelityFX Super Resolution or FSR 2.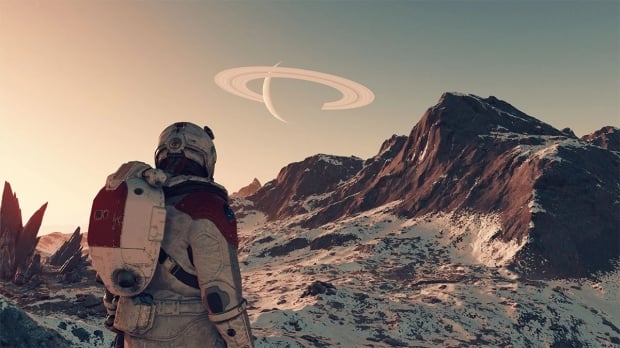 FSR 2 is a platform-agnostic upscaling technology that works on AMD Radeon, NVIDIA GeForce, and Intel Arc graphics cards. The controversy about Starfield and DLSS comes down to NVIDIA's AI-based upscaling delivering better overall results than AMD's FSR and word that AMD forces developers not to adopt competing technologies as part of its developer partnership program. FSR 2 in Starfield makes perfect sense as the technology is fully supported on Xbox Series X|S consoles.
In a new interview with The Verge, AMD gaming chief Fran Azor states (more or less) that no clauses like this exist and that if Bethesda wants to add DLSS as an option in Starfield on PC, "they have AMD's full support."
Interestingly, The Verge article notes that his statements were specifically prepared for these questions because it's a delicate situation - so the wording could imply that the AMD and Bethesda deal includes a clause that if DLSS is going to be added to the game - Bethesda Game Studios can only do so after launch.
That might sound like we're jumping to a conclusion (and we are). Still, the article notes that AMD did not answer questions about AMD-exclusive features or even if said features were "just temporarily" exclusive.
"If they [a developer] ask us for DLSS support, we always tell them yes," Frank Azor tells The Verge. "If and when Bethesda wants to put DLSS into the game, they have our full support."
Perhaps we'll see the addition of DLSS in a post-game Patch for Starfield. If not, then there's always the modding community planning to add NVIDIA DLSS Super Resolution and DLSS 3 Frame Generation into Starfield close to launch.