Microsoft has no intention of leaving the Xbox Series S behind, especially since the system has sold more than the Series X.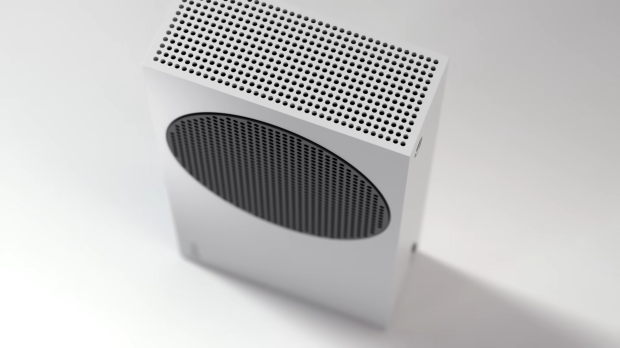 The Xbox Series S has been somewhat controversial since it was first revealed. Priced at $200 less than the premium Xbox Series X, the digital-only console comes with reduced specs to match--the Series S has 40% less RAM than the Series X and its RDNA 2.0 GPU is far weaker in terms of compute units. This effectively makes the Xbox Series S a comparatively inferior system that requires developers to re-tool their games in order to run well on the platform and adhere to Microsoft's parity policy.
Some developers have spoken out on the Series S, one of which was Baldur's Gate 3 developer Larian, who had originally announced that BG3 would be delayed on Xbox because of split-screen co-op. The feature was eventually cancelled on Series S, and the game is confirmed to launch in 2023 on Xbox. Larian, however, accepts the limitations and boundaries that the Series S presents. This has led to fresh discussions on whether or not the Series S is holding back gaming and whether or not Microsoft should just drop the Series S and only support the Series X.
In a recent interview with Eurogamer, Xbox gaming CEO Phil Spencer essentially says there are no plans to nix the Series S.
"I don't see a world where we drop S. In terms of parity, I don't think you've heard from us or Larian, that this was about parity. I think that's more that the community is talking about it.

There are features that ship on X today that do not ship on S, even from our own games, like ray-tracing that works on X, it's not on S in certain games. So for an S customer, they spent roughly half what the X customer bought, they understand that it's not going to run the same way.

I want to make sure games are available on both, that's our job as a platform holder and we're committed to that with our partners.

Having an entry-level price point for console, sub-$300, is a good thing for the industry. I think it's important. So we're committed."
Microsoft made the Series S to compete on two levels: The first was to release a low-cost system in the hopes of racking up more console market share. The second was to create a digital-only environment that locks gamers into the subscription/service/digital ecosystem that makes up the Xbox brand. Starting with the unification of Xbox consoles and Windows PCs and then with Game Pass in 2017, Microsoft has transitioned Xbox from a console into a service that bridges all platforms.
Apparently the gambit is working. According to Larian boss Swen Vincke, the Xbox Series S is selling more than the Series X, and Microsoft won't just abandon the lower-end console.
Here's what Vincke said in a recent interview with Skill Up:
"They're not going to leave Series S behind, they're not going to do that, so that basically means that you know what you're going to be able to do on the Xbox Series.

"It defines the machine, I think it's perfectly fine to say that 'hey, we have two devices we want compatibility across devices. As a platform thing, what you have to do then for developers and publishers is decide 'will I be in the platform, yes or no?' It's like us coming to the Switch or not.

"Do we want to be on the Switch? Okay, we have to make it work on the Switch, and make it work well, otherwise we can't be on the Switch. It goes like this for every single platform.

"That's a choice they made. They have valid reasons for this, I think. The majority of people own a Series S, so it makes sense that if you go to Xbox, that it has to work on the Series S. Otherwise you're not going to be serving the majority of people so it would be kind of silly to drop that."