Baldur's Gate 3 will officially launch on Xbox in 2023, the boss of game developer Larian has re-confirmed.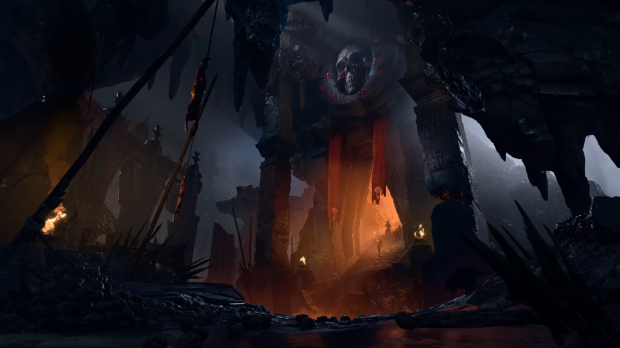 Working closely with Xbox gaming CEO Phil Spencer, Larian has now found a way to ensure Baldur's Gate 3 meets its target and releases on Xbox platforms in 2023. The news was confirmed today by Larian Studios head Swen Vincke, who said:
"I'm super happy to confirm that after meeting Phil Spencer yesterday, we've found a solution that allows us to bring Baldur's Gate 3 to Xbox players this year still, something we've been working towards for quite some time," Vincke said on Twitter.
"All improvements will be there, with split-screen coop on Series X. Series S will not feature split-screen coop, but will also include cross-save progression between Steam and Xbox Series."
Baldur's Gate 3 was originally set to launch simultaneously on consoles, but Larian delayed the game on Xbox due to the game taking longer to make on the Series S.
Remember that the Xbox Series S is much less powerful than the Series X with a significant reduction in RAM (10GB versus the Series X's 16GB) and GPU compute units (20 RDNA 2.0 CUs versus the Series X's mighty 52 CUs). These wildly varying specs put more constraints on developers that must get games working with a specific amount of parity and consistency on both platforms--a feat that is tougher to pull off given the range of performance targets.
Despite these technical limitations, Larian made the call that the decision to hold back the game on Xbox wasn't due to the platform itself, nor the Series S, but simply because Larian had a lot to do at once. The staggered launches help minimize burnout and crunch.
Here's a quick transcript of what Vincke said in a recent interview with SkillUp:
"At the same time, I understand, it makes it challenging to develop for that platform. There's other platforms, like when we did DOS2 on PC, a year later we did it on PS4, and a year later we did it on Switch. They had been working on that Switch version for a long time. It just took a lot of effort to get it there, but you have to do it, so...

"For us, it was liberating to decide that we're going to do a sim ship (simultaneous shipping of multiple platforms on the same day). It almost became a sank ship. It was killing us. The moment we let it loose we got used to reading the room we can focus on each platform individually. We can focus on PC, PS5, focus on other platforms after that. For us that's going to be better.

"It just takes time to make these things.

"We're going to get there. It's just going to take some time. Do I think that the Xbox Series S holds it back? It just defines certain parameters in which you have to develop and there's ways of doing that, it just takes development effort. That effort, despite that it has grown--we don't have infinite resources. We can't do everything at the same time."