You don't need to be trying particularly hard to keep up with new iPhone rumors to know that Apple is expected to make big changes to the iPhone 15 Pro and iPhone 15 Pro Max. One of those changes is the arrival of a new Apple Watch Ultra-like Action button to replace the mute switch, and now it looks like Apple's iOS 17 beta is getting ready for the swap out.
Apple has been putting iOS 17 through its paces ever since announcing the software during the WWDC 2023 opening keynote on June 5. Developers, as well as those on the public beta program, have been testing the software for weeks. But the latest beta has something new - a change that appears to be getting iOS ready for when there is no mute switch to speak of.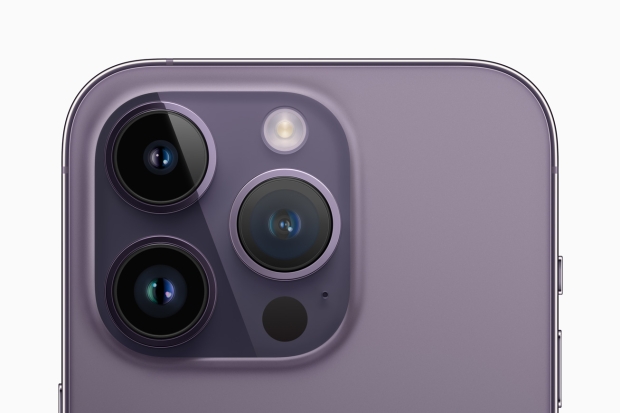 A new 9to5Mac report notes that iOS 17 beta 7 adds a new haptic feedback pattern designed for switching to and from Silent Mode. When that's done on a current iPhone a short vibration happens, but only when enabling the mode. Disabling it does nothing.
However, it's said that the latest iOS 17 beta changes that. Enabling Silent Mode now comes with a much longer and more pronounced vibration, while a similar vibration is planned for switching Silent Mode back off. That vibration doesn't happen on iPhones with a mute switch, but 9to5Mac says that it will on iPhones that have an Action button.
The website has apparently been able tor replicate that new vibration and it is similar to a firm tap, according to its report. That is presumably what Apple will sue as a way to alert people that they have turned Silent Mode off, whether on purpose or by accident.
With a mute switch it's easy to tell whether your iPhone is in Silent Mode or not, even if the handset is in your pocket - just have a feel of the switch and see what position it's in. That won't be possible when the switch is gone of course, but the new vibrations could allow users to tap the Action button and feel what feedback they receive. If it isn't the one they want, they can press it again to switch to the desired mode.
We'll be able to confirm all of this soon enough, of course. The new iPhones are all expected to be announced during an event on September 12. That's also when we expect Apple to announce the Apple Watch Series 9 and Apple Watch Ultra 2 as well.