Buyers of the Samsung Galaxy S24 can perhaps look forward to a bigger battery than the Galaxy S23 that came before it, according to a new report.
While Samsung is yet to publicly announce the new phone, or the rest of the Galaxy S24 lineup for that matter, the leaks are starting to spring. One of those leaks appears to be a photo of the battery that will go into that new phone and it seems to be a 4,000mAh part. For those unfamiliar, that's a 100mAh increase over the capacity of the battery used in the Galaxy S23 that is on sale right now.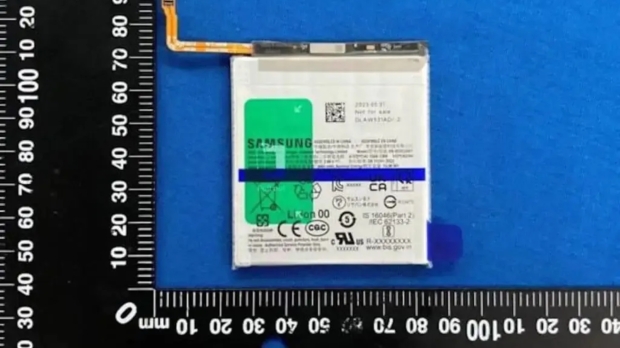 This is particularly interesting when you remember that the Galaxy S23 was already a better phone than its predecessor in terms of how long it could run for between charges. Some Samsung phones haven't been great in that regard, but that situation was greatly improved last year. Now, it seems that Samsung could be getting ready to ensure that it doesn't suffer a setback with the Galaxy S24.
The image of the battery was first shared by the Dutch website GalaxyClub and doesn't tell us all that much beyond the capacity situation.
As for the rest of the Galaxy S24 lineup, we've already been told to expect a 4,900mAh part to be used in the larger Galaxy S24 Plus while the Galaxy S24 Ultra is going to get the biggest battery of all, according to the leaks. That phone will boast a whopping 5,000mAh battery which should ensure solid battery life no matter what owners get up to.
Beyond batteries, we're going to have to wait for more information on the base Galaxy S24 before we can pass judgment on how the phone will fare. The charging situation is one that we're going to keep an eye on - the Galaxy S23 tops out at 25W wired charging while the rest of the lineup goes all the way to 45W. Here's hoping that the Galaxy S24 bucks that trend and sees some improvement over that 25W limitation.
We're going to have to wait a while before we can be sure about any of this, however. The new Samsung lineup of phones isn't expected to be shown off to the world until January or February of 2024, meaning we still have a few months to go. There's plenty going on before then as well, with Apple expected to announce the iPhone 15, iPhone 15 Plus, iPhone 15 Pro, and iPhone 15 Pro Max next month.