If you're looking to pick up a new OnePlus 12 as your next smartphone, you could be in for a treat. We've already heard rumors that suggest this phone will be a true flagship competitor for other Android phones. Now, we're hearing that all over again thanks to a new leak suggesting the phone will have globs of RAM to play with.
This new leak claims that the OnePlus 12 will offer up to 24GB of Ram depending on the configuration that you choose. That'll be the top-end model of course, but the others will not be short of memory - we're told to expect 16GB of RAM in all other models.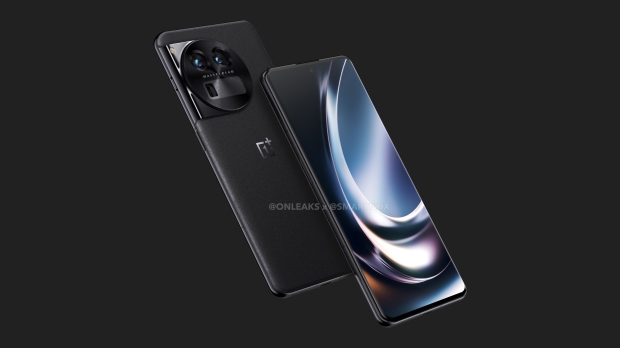 This is according to a leak by Weibo's Digital Chat Station (DCS), a source that has started to become the go-to for this kind of thing. 9to5Google spotted the post and notes that while much of what DCS has had to say, there are some notable clarifications.
That 16GB base RAM configuration with a 24GB upgrade is one example, but the flagship specs continue. The device is expected to shop[ with a Qualcomm Snapdragon 8 Gen 3 chip that hasn't been released yet - but if it's an improvement on the already speedy Snapdragon 8 Gen 2, we can expect some excellent performance.
Moving on, there's expected to be a massive 5,400mAh battery alongside support for 100W fast charging and 50W wireless charging as well. An under-display fingerprint sensor and improved haptics are also thought to be in the cards for the as-yet unconfirmed handset.
Moving on, we get to cameras. The new OnePlus 12 is thought to be getting a 64-megapixel 3x telephoto camera while the main camera and ultrawide shooter will both be 50-megapixel affairs.
All of that should be enough to whet the appetite, but there is still going to be quite the wait before this flagship contender is ready to ship. It isn't expected to debut in China, as part of the OnePlus tenth anniversary celebrations, until December. From there, an international launch is likely but it won't happen until the early knockings of 2024 as far as we can see. That then puts it squarely up against whatever Samsung announces in January or February - likely the Galaxy S24, Galaxy S24+, and Galaxy S24 Ultra. As good as the OnePlus 12 is expected to be, Samsung does know how to build a quality Android phone. All eyes will be on what comes out of the two companies to see how things pan out.