AMD has pushed out a Ryzen chipset driver update and there's a hint that this might foreshadow something pretty exciting - namely the ability to manually tune X3D chips from the Ryzen 7000 generation for better performance.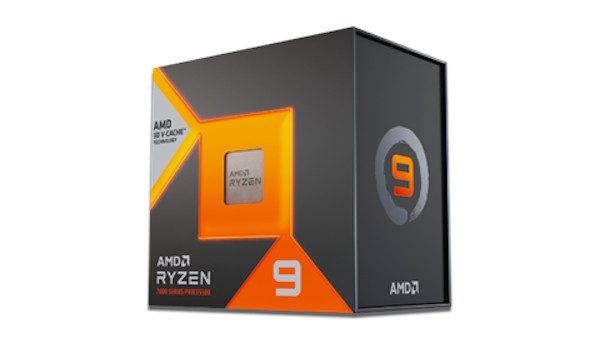 Tech Powerup (via Wccftech) caught wind of the release of AMD's version 5.08.02.027 driver, noticing that it arrived with a few new components onboard.
That includes a new Sensor Fusion Hub driver (useful for stuff to do with cameras, for Windows Hello logins, for example), along with a 'Platform Management Framework' driver for Ryzen 7040 processors (laptop chips for thin-and-light portables).
There's also something rather mysterious here: an 'AMD Interface' driver.
Here's where the theorizing begins, so grab your shovel, and load up a handy wheelbarrow with seasoning.
First of all, we have to remember that AMD went with a new design for 3D V-Cache with Zen 4 chips. The higher-end CPUs (7900X3D and 7950X3D) split the cache between the chiplets, so one CCD has the 3D V-Cache, and the other has normal cache - but as a result, has a slightly faster clock speed.
So, some games and apps benefit more from the former CCD, and others, that don't need 3D V-Cache so much, might do better with the latter and its faster boost.
The situation as it stands is that the operating system (Windows scheduler) makes the decision of where best to place a workload, but what Tech Powerup suggests is that this AMD Interface driver may be some kind of backend to give the user control to fine-tune preferences in this regard.
Meaning that if you suspect the OS is making the wrong call with how to run, say, your favorite game, the ability to change that call might just be inbound - maybe as part of the Ryzen Master app (which would make sense).
Alternatively, this could be a whole lot of hot air about nothing, as it is a bit of a reach, even more so than the typical speculation from the rumor mill. We'll be keeping an eye on this one, for sure, although we have seen hints that this ability was incoming in the past, only to be disappointed.
As well as the additional drivers, which may - or may not - herald this much-wanted feature for X3D chips, the fresh chipset release from AMD applies the usual bug fixes you'd expect.
All eyes are on AMD for Gamescom which kicks off later this week, with Team Red expected to reveal a couple of new RDNA 3 graphics cards - likely the RX 7800 XT and RX 7700 XT. There are hopeful murmurings on the rumor mill that FSR 3 might also be at least teased, too.