Elon Musk has been accused of locking a New York University marketing professor out of his X account after he posted critiques of the X owner.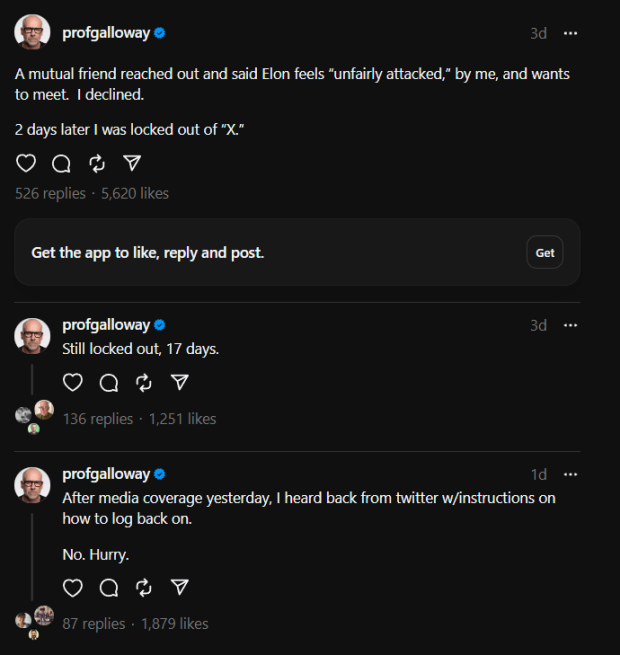 Scott Galloway, a marketing professor at New York University, has claimed Elon Musk has personally locked him out of his X account, which has more than 560,000 followers, after Galloway posted criticisms of Musk. At the moment, it's unclear what exactly triggered Musk to allegedly lock the marketing professors' account, but according to Galloway, who wrote on Threads, a mutual friend informed him Musk feels "unfairly attacked" and "wants to meet".
Galloway wrote on the Threads post that he declined Musk's offer to meet up, and then two days later, his account was locked. As previously mentioned, it's unclear what exactly Musk is allegedly upset about, but Galloway's last X post on July 28 was about a Reuters story that claimed Musk created a secret team at Tesla to cancel service appointments for Tesla owners reporting trouble with their vehicle's range.
"Tesla intentionally gave drivers rosy driving range projections, leaving many stranded." Adding, "BUT you should totally bank with X" - a reference to Musk's intention to implement a banking system into X, which is part of the X owner's overall plan to convert the social media platform into "the everything app".