The world is waiting for Apple to announce the iPhone 15 lineup of devices and it's likely that will happen on September 12 or September 13. And a new leak claims that at least some of the phones will pack a new fast-charging option that will allow people to top their batteries up in double-quick time.
According to the report, Apple's new iPhones will support 35W fast charging - but it isn't immediately clear if that will only apply to the high-end iPhone 15 Pro and iPhone 15 Pro Max or if it will be available on the iPhone 15 and iPhone 15 Plus as well.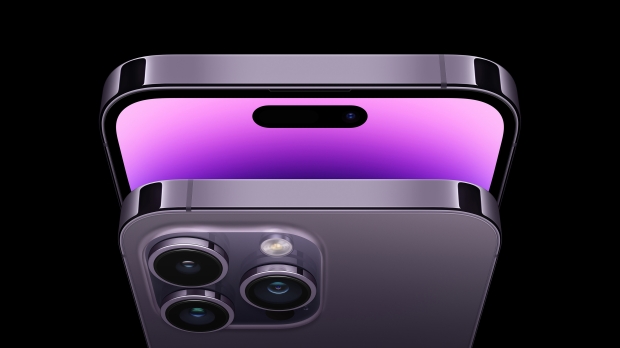 The current iPhone 14 and iPhone 14 Plus models are limited to 20W fast charging, while the iPhone 14 Pro and iPhone 14 Pro Max top out at around 27W according to tests carried out after their release last year. However, 9to5Mac cites unnamed sources when it says that some of the new models will benefit from 35W charging. However, given the split which saw the fastest charging limited to the Pro models in 2022, it seems likely that we can expect something similar this time out as well.
If that's the case, the iPhone 15 Pro and iPhone 15 Pro Max will likely be the models to get the fastest charging capabilities. It's important to note that all four new iPhone handsets are expected to switch from Lightning to USB-C this year, however, and that appears to be quite separate from this charging situation.
The same can also be said for rumors that 40Gbps Thunderbolt file transfers will be offered via the new USB-C port. Will that be limited to just the Pro models as another way of differentiating the cheaper and more expensive models? It seems likely, especially considering the Pro iPhones are the ones most likely to be used by photographers and videographers. Those are the people that will generate the biggest files that need to be transferred to a computer for editing, for example.
Apple is expected to announce the iPhone 15, iPhone 15 Plus, iPhone 15 Pro, and iPhone 15 Pro Max in the second week of September before putting them up for pre-order on September 15. If that's the case, we can surely expect the new iPhones to then go on sale on September 22 with the Apple Watch Series 9 and Apple Watch Ultra 2 also likely to arrive at the same time. New iPads and possibly even new Macs could then follow in October or November.