Sales of the new Samsung Galaxy Z Fold 5 and Galaxy Z Flip 5 have broken records for the number of devices preordered, according to a new report.
The new foldable phones began preorders starting from August 1, with Yonhap News Agency reporting that the South Korean preorders reached a record 1.02 million units across both devices. That figure breaks the previous record of 970,000 units for the previous Galaxy Z Fold 4 and Galaxy Z Flip 4, it's reported.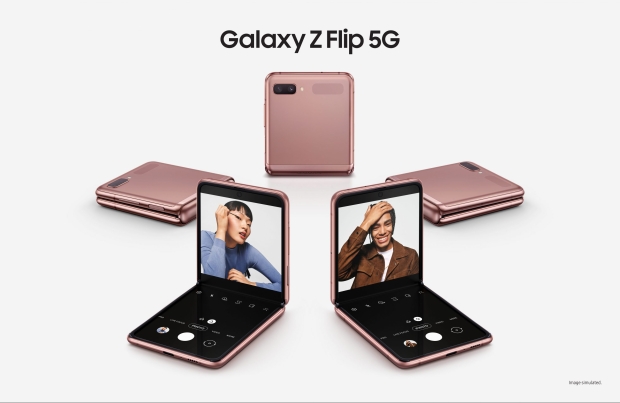 In terms of how the two devices' preorders break down, Samsung reportedly said that the Galaxy Z Flip 5 was the most popular of the two devices. The foldable is similar to the flip phones of yesteryear and made up around 70% of preorders which is an increase over last year. The Galaxy Z Flip 4 is said to have accounted for 60% of preorders when sold alongside the Galaxy Z Fold 4.
This could perhaps be due to the differences in the approach Samsung took with both devices. While the Galaxy Z Fold 5 is very similar to the outgoing Galaxy Z Fold 4, the same can't be said for its flip phones. The Galaxy X Flip 5 is a notable upgrade over the previous model thanks to a much larger outer display and a reworked hinge that makes it close flat for the first time. The Galaxy Z Fold 5 benefits from a similar hinge upgrade, but it doesn't have any other key upgrades to make it a more interesting buy for foldable fans.
Samsung isn't resting on its laurels despite being at the forefront of foldable sales around the globe. At a briefing after the new Galaxy Z Fold 5 and Galaxy Z Flip 5 were announced, Roh Tae-moon, president and head of Samsung Electronics' mobile business, reportedly said that the company wanted to go further. Samsung aims to increase the proportion of foldable phones to more than 20% of its overall Galaxy flagship sales worldwide, Yonhap reports.
Foldable phones continue to be more expensive than their rigid counterparts, but they do offer some advantages like making small tablets pocketable or turning normal-sized phones into devices that almost disappear when closed. There is also one notable absentee from the foldable market - Apple is yet to enter the fray with a foldable iPhone and is instead thought to be working on some sort of foldable laptop instead, although the company is yet to confirm anything of course. A launch of any such product isn't expected for a couple of years yet, either.