Apple was already thought to be hard at work on making its new M3 Macs available within the next few months, but now a new challenger is thought to be ready to enter the arena.
While Apple is yet to formally announce any of its M3 Macs, Bloomberg's Mark Gurman has been vocal about the company working on a new series of desktop and portable computers that all use the next-gen chip. Now, he's at it again, saying that Apple will add another M3 chip-powered Mac to its lineup. Writing via the Power On weekly newsletter, Gurman says that Apple is now testing another Mac, thought to be the M3-powered Mac mini.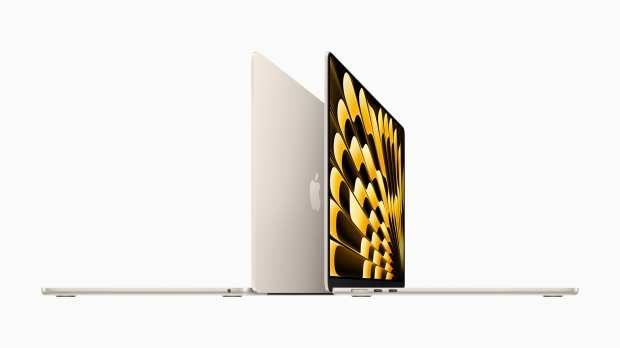 There's still little to go on with regard to which Macs the M3 will power a launch, but Gurman has a few ideas as to what we should probably look for.
According to him, Apple is now testing a new Mac that has an eight-core CPU, featuring four efficiency cores and four performance cores. On top of that, the chip has 10 GPU cores and 24GB of RAM. The Mac is also running macOS Sonoma 14.1, software that isn't publicly available yet and is likely to be the release that adds support for Apple's latest Macs.
Gurman believes that this new Mac is in fact a Mac mini, codenamed Mac 15,12. If correct, the new M3 Mac mini will be joined by a number of new Mac laptops including a new 12-inch MacBook Air, updated 15-inch MacBook Air, and a new 13-inch MacBook Pro. 14 and 16-inch MacBook Pros, powered by M3 Pro and M3 Max chips, are also thought to be in the works.
The M3 Mac mini isn't the only desktop Mac that Apple is thought to be working on. Gurman also believes that a new M3 iMac is also being tested. That device is likely to be a 24-inch model to replace the current M1-powered iMac.
As for those M3 Pro and M3 Max chips, Gurman says that the former will have 12 CPU cores and 18 GPU cores. The M3 Max will be the range-topper until the M3 Ultra arrives and is expected to have 14 CPU cores and more than 40 GPU cores for the most demanding of workflows.
All of these are likely to debut either before the end of the year or in early 2024, but hard timeframes are difficult to come by right now. Apple still has new iPhones and Apple Watches to release in the next 6 weeks or so, while the Vision Pro headset is going to go on sale in the early part of 2024 as well.