The hugely popular and Meta-owned instant messaging platform WhatsApp has started to test a new feature that will make it quicker and easier to add people to a group chat than ever before, but it's only in Beta right now.
Those with the latest WhatsApp for Android beta installed may see a new option to quickly add people to a group chat right from within the chat itself, although the WhatsApp watchers at WABetaInfo do note that this might only be available to some people, rather than all of those with the beta installed.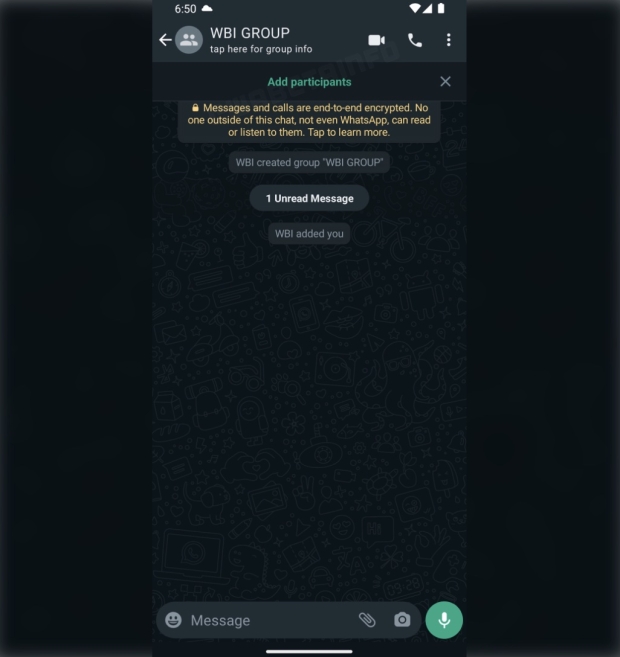 Once that beta is installed opening a group chat will show a new "Add participants" button on devices whose accounts have been activated to see it. Tapping that button, just below the group chat's information, will allow users to quickly add new people to a group. However, this will only work if the group's admin settings allow the people tapping the new button to add people to that particular group.
It is of course fair to say that this new feature won't change the game, it will no doubt be a welcome addition for those who regularly have to add new people to WhatsApp group chats.
While this is only available in beta right now WhatsApp is normally pretty good at turning beta updates into ones that are available to all. With that in mind, we can only assume that it's little more than a matter of time before this new group chat option rolls out to those who install the normal version of WhatsApp via the App Store or Google Play Store.