If you are considering picking up an electric scooter, then you may need to look no further than the newly announced Leopard.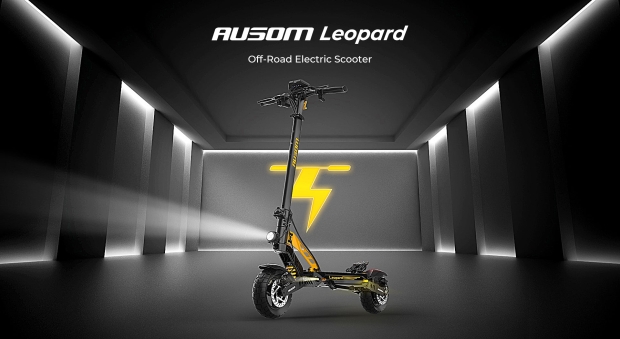 Ausom is an emerging manufacturer and innovator of high-end electric off-road scooters and has recently unveiled its Leopard model, a flagship product that the company has brought to US markets for the first very time.
So, what can you expect out of the Leopard? Nothing short of raw power combined with fun. More specifically, the Ausom Leopard comes with a staunch 1000W motor that can push the electric scooter to a top speed of 34 mph and a 25% climb angle. Additionally, buyers will get a 20.8Ah battery capacity that will give a 52-mile total range off a single charge.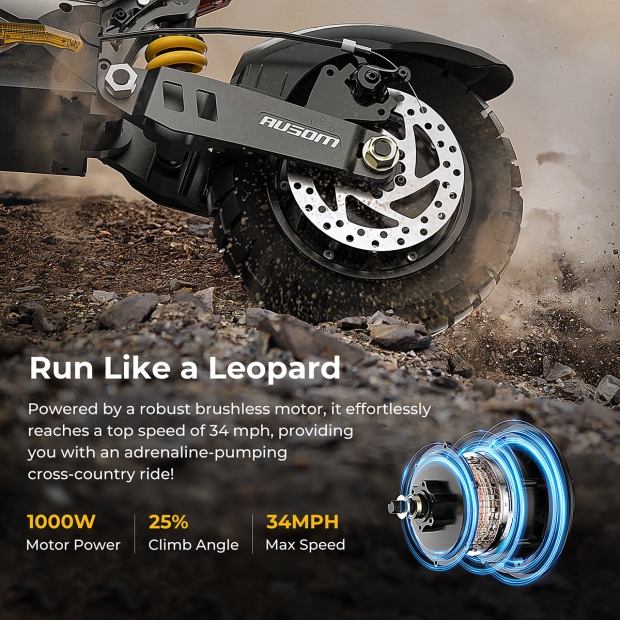 The juicy specifications don't stop there, as Ausom has equipped the Leopard with incredible shock absorption suspension that enables a smooth, comfortable ride across various types of terrain. The buttery ride can be attributed, at least in part, to the two robust off-road tires that measure 10 inches in diameter and 3.15 inches in width. These tires are specifically engineered for off-road comfort and are designed to deal with the problems of various terrains - shock resistance, wear and tear, and overall longevity.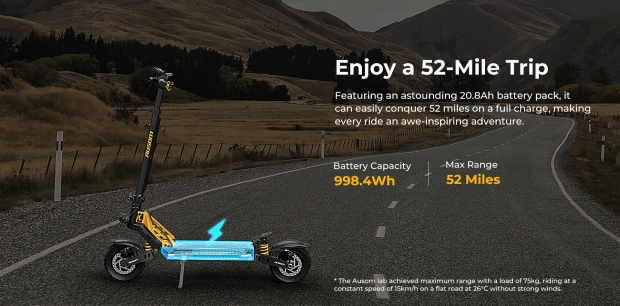 In terms of safety, Ausom has outfitted the Leopard with advanced braking and lighting systems that will enable the rider to stop promptly and illuminate the surrounding area when traveling at night. The braking system features a dual-disc design that enables greater precision, improved endurance, and enhanced safety. The lighting system features six bright lights that will make traveling at night a breeze.
Main features of Ausom Leopard Electric Scooter:
1000W Powerful Motor

Large Battery

High-Security Braking and Lighting Systems

Smart LCD Display

Impressive Shock Absorption

Professional Off-Road Tires

Height-Adjustable Bar & Detachable Seat
The Leopard also features a height-adjustable bar that is perfect for all types of heights, along with a removable seat that can make long trips much more enjoyable.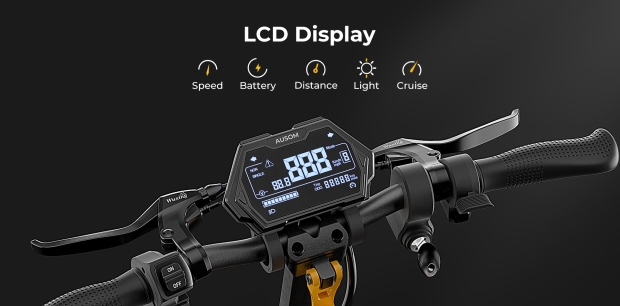 So, how much is the Leopard? Ausom is excited to offer the adventurous off-road e-scooter to customers for $899.99 at Geekbuying, an e-commerce platform that has partnered with Ausom for the release of the Leopard, which launched on July 25. It should be noted that the Leopard is launching at a discounted price of $899.99, compared to its regular price of $949.99.
This discount will last until August 8. After that date, the Leopard will return to its original retail price of $949.99. You can also buy the Leopard direct from Ausom's website right here. Enter code Leopard50 for $50 off.