Microsoft's latest 10-K SEC filing gives exact figures on how much revenue its operating segments generated in FY23, including Xbox gaming.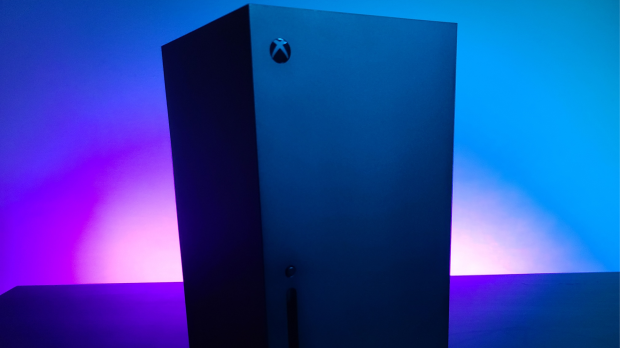 Microsoft's latest FY23 results saw the company generating $211.915 billion in annual earnings, driven primarily by growth in cloud and server.
Other segments like Xbox gaming were down year-over-year, but others including search and news advertising, dynamics, and LinkedIn saw healthy upticks of $617 million, $750 million, and $1.329 billion, respectively.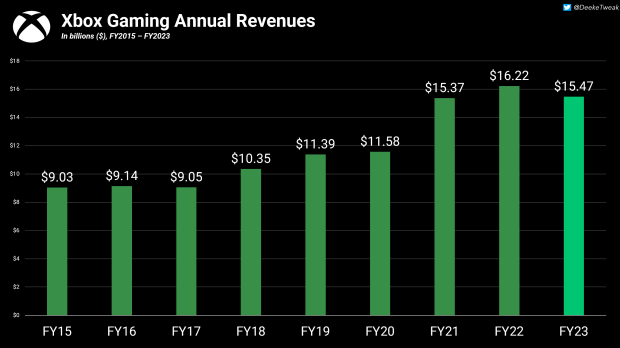 Xbox platform revenues, which includes digital and physical game sales, subscription services, in-game purchases, and hardware sales, declined by $746 million year-over-year due to tough comparisons from the prior year. FY22 was the best year in Xbox history with $16.23 billion in earnings.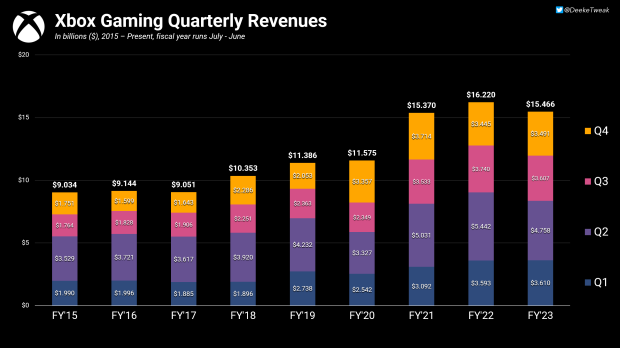 Xbox gaming revenues, FY23
Q1 - $3.610 billion

Q2 - $4.758 billion

Q3 - $3.607 billion

Q4 - $3.491 billion
Xbox's annual declines were driven by a $325 million drop in content and services and a $409 million reduction in Xbox console hardware sales.
Compared Microsoft's FY23 segment earnings gives more insight on the composition of each operating unit, and how Xbox gaming fits into the company's billion-dollar big picture.
According to the 10-K filing, Xbox made up about 7% of Microsoft's total FY23 revenues. As such, Xbox is the fourth-highest revenue generating segment.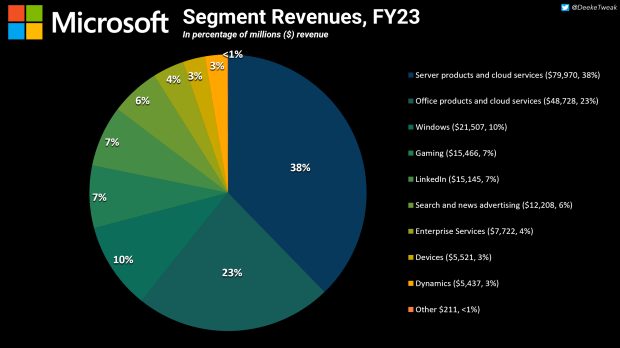 Assuming the Activision-Blizzard merger goes through, and that the publisher is able to sustain its current revenue trajectory, Xbox could become third place in total revenues and oust the Windows segment.
Interestingly enough, FY22's results were actually lower than Microsoft's own internal estimates. The company expected Xbox to generate roughly $17 billion in earnings during the fiscal year.
Following the FTC v Microsoft federal trial, Microsoft management has been somewhat muted on Xbox's results and has not used the Fiscal Year 2023 announcement as an opportunity to comment on or update key performance indicators for the gaming unit, including Xbox Game Pass subscribers.
However, Microsoft CEO Satya Nadella did make the following comments about the gaming segment:
"Last week, we extended our Activision Blizzard merger agreement deadline to October. We continue to work with the regulatory approval process and remain confident about getting the deal done. We are committed to bringing more games to more players everywhere.

"Great content is key to our approach, and our pipeline has never been stronger. We announced our most ambitious lineup of games ever at our showcase last month, including 21 titles that will be available via Xbox Game Pass.

"All up, we set new fourth-quarter highs for monthly active users driven by strength of console as well as monthly active devices. We saw record fourth quarter engagement across Game Pass with hours played up 22% year-over-year."