Microsoft's FY23 results had muted expression of Xbox's full-year performance and missed another valuable opportunity to update investors on the division's current standing on the market.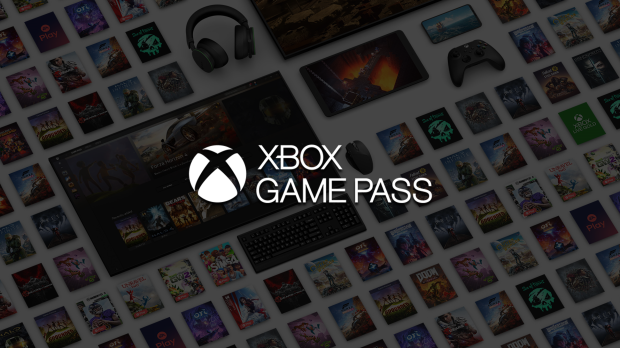 Xbox's FY23 results are in, showing strong consistent earnings across content and services. Xbox made $15.477 billion in FY23, the second-highest earnings year of all time for the games segment. Interestingly enough, Q4 revenues missed MIcrosoft's expectations due to "weakness in first-party and third-party content."
As per usual, there was no breakdown on Game Pass earnings or subscribers. We've been able to dial-in Game Pass revenue estimates based on previous comments from Microsoft management, and the current Game Pass subscriber count is still "over 25 million." Game Pass did increase in one of the most important metrics in modern gaming, and one of the biggest KPIs that Microsoft looks at: Play time and monthly active users.
In the FY23 earnings call, Microsoft CEO Satya Nadella explained:
"Last week, we extended our Activision Blizzard merger agreement deadline to October. We continue to work with the regulatory approval process and remain confident about getting the deal done. We are committed to bringing more games to more players everywhere.

"Great content is key to our approach, and our pipeline has never been stronger. We announced our most ambitious lineup of games ever at our showcase last month, including 21 titles that will be available via Xbox Game Pass.

"All up, we set new fourth-quarter highs for monthly active users driven by strength of console as well as monthly active devices. We saw record fourth quarter engagement across Game Pass with hours played up 22% year-over-year."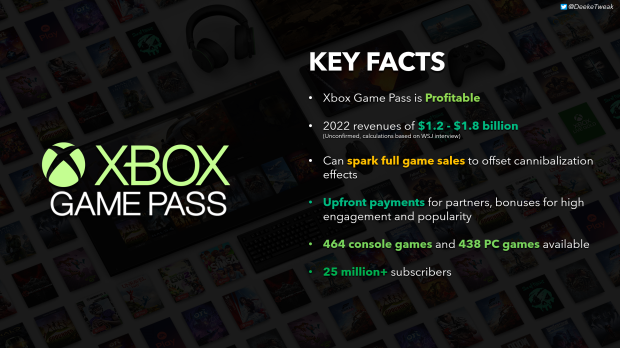 In the past, Xbox Game Studios head Matt Booty confirmed that the company's first-party games have over 150 million monthly active users on all devices. This includes games available on competing platforms like Minecraft on Switch and PlayStation, however.
Play time is one of the most important metrics for Xbox Game Pass, and is used as a means of quantifying potential retention rates for the service. The more people play, the more likely they are to stay subscribed over time