When Intel announced that it was discontinuing the production of Intel Arc A770 16GB Limited Edition GPUs, it left very few options for those after a version of the Arc flagship with full memory capacity. The good news is that AIBs are filling that gap, with the latest coming from ASRock in the form of a new Intel Arc A770 Phantom Gaming 16GB OC graphics card.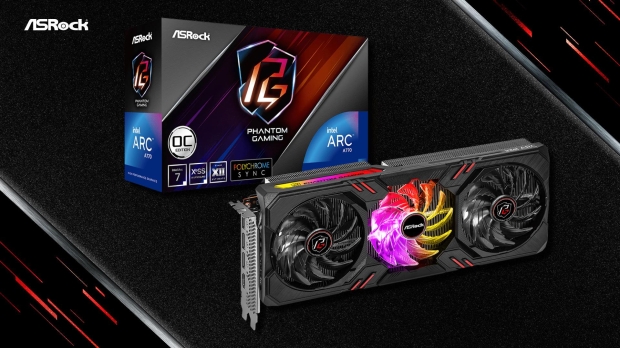 The new GPU already has a retail listing over on Newegg, with a price of USD 329.99 - making it one of the most affordable 16GB GPUs currently available. Once it becomes available, the retail listing showed up before any official confirmation from ASRock and simply notes that the item is on "backorder" with a ship date of July 28.
The good news is that the GPU finally got an official product page on ASRock's site - which means the card is real and out later this week. The key difference between this and the 8GB Intel Arc A770 model comes down to memory capacity and a slight increase in overall bandwidth - 16GB at 17.5 Gbps versus 8GB at 16 Gbps.
With that, performance should roughly be the same, with the Intel Arc A770 Phantom Gaming 16GB OC performing better in titles where VRAM capacity is the bottleneck. On the plus side, it's an OC model with a listed GPU Clock of 2200 MHz, representing a 100 MHz boost over the reference design.
ASRock's Phantom Gaming graphics cards feature excellent thermals, so it's expected that this new custom Intel Arc A770 16GB will follow suit, thanks to its triple-fan design with a metal backplate and 0dB silent mode. At USD 329.99, it joins several old and new GPUs vying for that mainstream sweet spot in terms of price to performance.
It will be interesting to see how it stacks up against new cards like the AMD Radeon RX 7600, NVIDIA GeForce RTX 4060, and GeForce RTX 4060 Ti, as well as older models like the GeForce RTX 3070 and Radeon RX 6700.
Here's a look at the specs.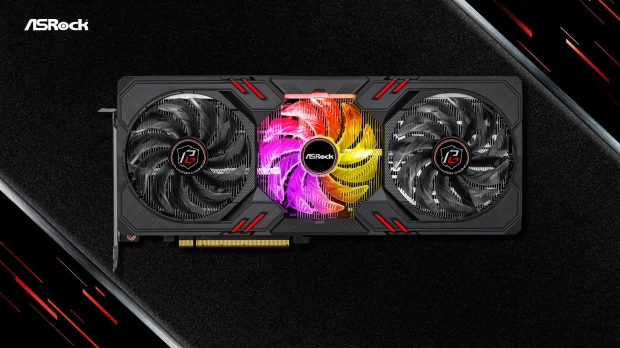 Clock: GPU / Memory
GPU Clock: 2200 MHz

Memory Clock: 17.5 Gbps
Key Specifications
Intel Arc A770 Graphics

16GB 256-bit GDDR6

Intel Xe HPG Microarchitecture

Intel Xe Super Sampling (XeSS)

DirectX 12 Ultimate

2 x 8-pin Power Connectors

3 x DisplayPort 2.0 / 1 x HDMI 2.1
Key Features
Polychrome SYNC

Phantom Gaming 3X Cooling System

Stylish Metal Backplate

Striped Axial Fan

Ultra-fit Heat pipe

0dB Silent Cooling

Super Alloy Graphics Card