Diablo IV made $666 million revenue in just 5 days, and helped Blizzard achieve record-breaking earnings during the quarter, but apparently the game wasn't enough to significantly impact Blizzard's monthly active users.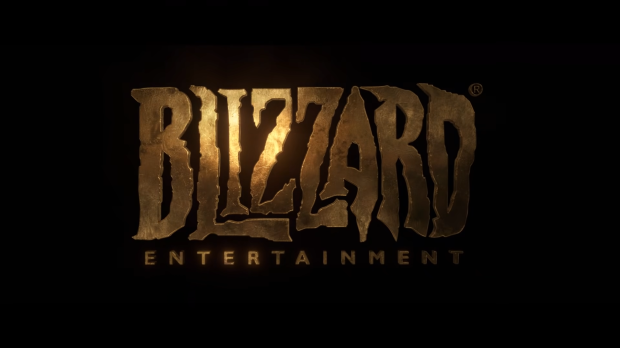 By all accounts, Blizzard's latest action RPG is a mega-hit. Diablo IV saw 10 million players embark in an epic quest to slay evil, and the game helped Blizzard make $1 billion in a single quarter for the first time in its 32-year history. But there's one thing Diablo IV apparently didn't do: Considerably drive up the player base.
In its recent Q2 2023 earnings report, Activision Blizzard King outlined its total monthly active players for the April - June period. In that timeframe, Blizzard's monthly active users (MAUs) actually dropped by 1 million players, reducing total MAUs to 26 million. There's a few reasons this may have happened.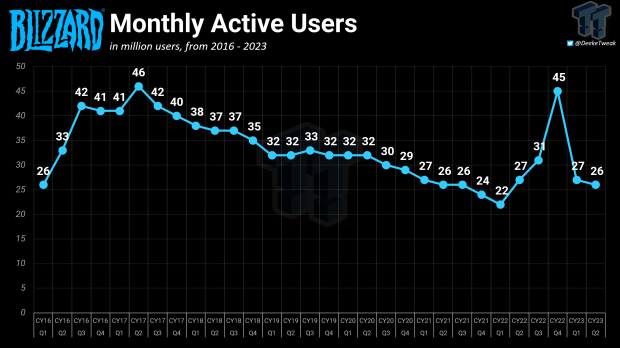 "In the second quarter, Blizzard segment revenue grew over 160% year-over-year and operating income more than tripled year-over-year, each setting new quarterly records, driven by the launch of Diablo IV.

"As of the end of the second quarter, Diablo IV had sold-through more units than any other Blizzard title at an equivalent stage of release. Over 10 million players experienced Diablo IV in June, playing for over 700 million hours, and retention trends for the title are particularly strong."
This is how Activision Blizzard King defines monthly active users:
We monitor monthly active users ("MAUs") as a key measure of the overall size of our user base. MAUs are the number of individuals who accessed a particular game in a given month. We calculate average MAUs in a period by adding the total number of MAUs in each of the months in a given period and dividing that total by the number of months in the period. An individual who accesses two of our games would be counted as two users. For Blizzard, an individual who accesses the same game on two platforms or devices in the relevant period would generally be counted as a single user. In certain instances, we rely on third parties to publish our games. In these instances, MAU data is based on information provided to us by those third parties, or, if final data is not available, reasonable estimates of MAUs for these third-party published games.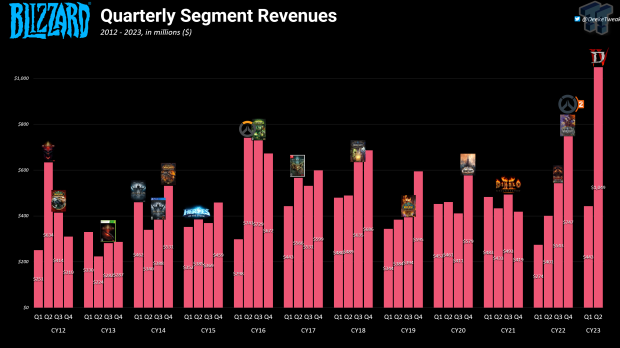 The first reason is likely an overall reduction of total Blizzard users in the months ahead of Diablo IV's release. Remember that Activision's deal with NetEase to publish games in China is now over, and a number of games, including World of Warcraft, are no longer available in the region. This happened in January, and tanked MAUs for the Q1 period (alongside the apparent lackluster launch of Overwatch 2).
The second reason is that the full impact of Diablo IV's MAU growth may not have been tallied into these figures. In the report, Activision says that 10 million people played Diablo IV in June, and this implies that Diablo IV alone would make up 42% of Blizzard's total MAUs. It's possible that the loss of China MAUs was so disastrous to the numbers that they did indeed drop below sub-20 million MAUs for the quarter, but it's also possible that Blizzard may recognize the majority of these monthly active users in the Q3 period for whatever reason.
More clarity would typically be provided in an earnings call, but Activision hasn't done an earnings call since the Microsoft-Activision merger was announced in 2022.