Cyberpunk 2077 is set in a dystopian future where corporations run everything, and technology has advanced to a point where body modification and cybernetic implants have become as routine as putting on some shades when it's sunny. So, adding ChatGPT support to the game makes a lot of sense, with modder 'tomatojuice' adding the OpenAI API into the game with the new CyberAI mod.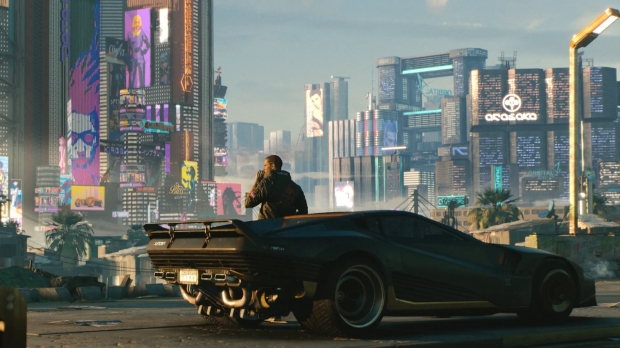 What does it do? Well, it's merely a way to call OpenAI API methods from Lua or Redscript and hasn't been used to add or change anything within the game... yet. The mod creator notes that the scripting could generate AI-NPC dialogue, generate quests or dialogue, generate plots for side quests, or even direct enemy AI tactics in combat.
It looks like a mod that other modders can use to create brand-new AI-driven content for Cyberpunk 2077. The mod opens up numerous gameplay opportunities within Cyberpunk 2077, and we're excited to see where it leads. "Use OpenAI to generate unique storylines or side quests based on in-game events or player actions," the CyberAI mod's official description reads. Very cool.
In a way, it's reminiscent of the NVIDIA Avatar Cloud Engine (ACE) demo we saw at Computex 2023, where NVIDIA presented a sequence from a potential game (heavily inspired by Cyberpunk 2077) where AI-controlled NPC interactions to create dynamic conversations and quest lines.
And with that, CyberAI could be used to create new story content for the game where no two playthroughs are the same; dialogue, locations, objectives, and more could change depending on how you play and interact with the world - and that's pretty mind-blowing to think about.