The race to hit and sustain a 4 GHz boost clock frequency on a GPU is heating up, with the Colorful GeForce RTX 4090 iGame LAB reclaiming the OC crown after being overclocked to an incredible 3.975 GHz. This new world record arrives just a couple of days after ASUS posted its result of 3.94 GHz for its new flagship GPU the ROG Matrix GeForce RTX 4090.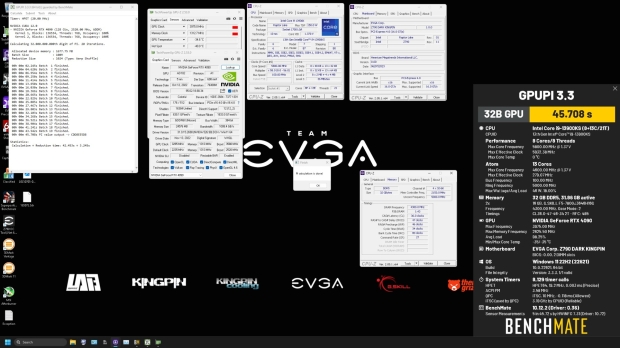 Of course, these results result from extreme overclocking with LN2 cooling and see hardware makers partner with veteran and talented OC masters. On the ASUS side, it partnered with overclocker SPLAVE; for Colorful, that's overclocker Cens.
And with Cens managing to get within 25 MHz of the 4 GHz barrier, there's a good chance we might see that barrier being smashed very soon.
Currently, the top GPU frequency records all belong to RTX 4090 GPUs, with custom cooling and BIOS settings pushing the silicon to new heights. In the case of Cens' impressive 3.975 GHz result on the Colorful GeForce RTX 4090 iGame LAB, the card was pushed "well past 1kW" or over 1000W with the aid of special equipment. The peak power draw during the benchmark was recorded at a whopping 1127W.
Throw in the fact that the benchmark being used by overclockers isn't related to any specific game or synthetic gaming test, and you're looking at GeForce RTX 4090 clock speeds being pushed well beyond what many thought was possible. It's safe to say that the race to 4 GHz is well and truly on, so now we wait to see which overclocker and GPU hit this milestone.