It has only been a couple of weeks since we saw an LN2-cooled Colorful GeForce RTX 4090 iGame LAB hitting an impressive 3.93 GHz, but the race to hit a stabled 4 GHz clock speed continues with ASUS taking the OC crown. With its new flagship ROG Matrix GeForce RTX 4090 and 'sub-zero liquid nitrogen overclocking,' the GPU has hit an impressive 3.94 GHz (or 3945MHz).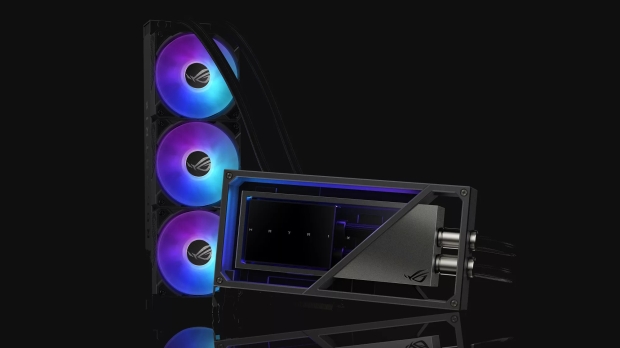 Like Olympic track and field events, sometimes a 0.01 GHz increase is enough to determine the gold from silver. Announced at Computex 2023, the new flagship liquid-cooled ROG Matrix GeForce RTX 4090 all-in-one is ASUS's top-of-the-line RTX 4090 and will ship with the highest GPU boost clock for a custom card to date - though this will be considerably lower than 3.94 GHz.
ASUS sent the GPU to overclocker SPLAVE, who achieved this incredible result with the GPUPI v3.3 benchmark. Although it only represents a 15 MHz increase over the recent Colorful GeForce RTX 4090 iGame LAB result, we're reaching the theoretical endpoint for how far the RTX 4090 GPU can be pushed. So every MHz counts.
The results have been posted to HWBOT, where we can see that the GPU was paired with an overclocked Intel Core i9 13900K 'Raptor Lake-S processor and 32 GB of DDR5 memory.
We just hope there's enough room (and LN2 in this world) for someone to push a GeForce RTX 4090 like the ROG Matrix model to 4 GHz for the first time. If not, we'll have to wait for another high-end GPU to hit the scene, like the GeForce RTX 4090 Ti or RTX 5090, before the 4 GHz barrier is broken.