Scientists from the U.S. National Oceanic and Atmospheric Administration (NOAA) and NASA are observing the Sun closely as it reaches its solar maximum.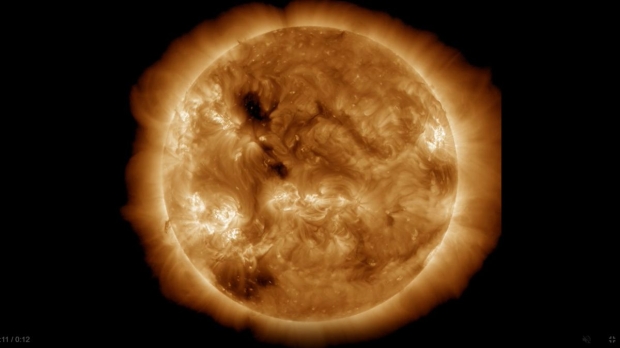 New reports indicate that the Sun has broken a record that was set in 2002, and that record is for the most sunspots produced in a single month. Researchers have announced that the Sun produced more than 160 sunspots in June, the highest number of sunspots produced in a single month in 21 years. The Sun is currently going through its 25th solar cycle, and according to reports, researchers estimate the solar maximum, the period of the cycle where the Sun has the most sunspots, will arrive in a year's time.
Why is this important? Sunspots have the potential to release solar flares, which can hit Earth and impact critical infrastructure such as satellite communications, GPS, radio communications, and even electrical grids. The strong magnetic fields produced by these flares can cause satellite operators to lose track of their satellites, which could potentially lead to a catastrophic domino effect of space junk.
Notably, a solar flare from one of these flares that occurred on July 2 knocked out radio communications over much of the western U.S. and the Pacific Ocean.

"In the largest storms, the errors in the orbital trajectories become so large that, essentially, the catalog of orbital objects is invalidated. The objects can be tens of kilometers away from the positions last located by radar. They are essentially lost, and the only solution is to find them again with radar," said Tom Berger, a solar physicist and director of the Space Weather Technology Center at the University of Colorado.
"Since Cycle 25 is odd, we might expect the most effective events to happen after the maximum, in 2025 and 2026. This is because how the poles of the sun flip every 11 years. You want the pole of the sun in the same orientation compared to the poles of Earth so that then causes the most damage and the best coupling from the solar wind through Earth's magnetic field," said NASA solar physics research scientist Robert Leamon to Space.com