Despite opinions of the contrary, data shows that Activision-Blizzard is a unique video games company. The publisher routinely generates multiple billions of dollars every year principally from three major franchises--Call of Duty, Warcraft, and Candy Crush. In my coverage on the Microsoft-Activision merger, there's been one point that I've reiterated over and over: Activision is an absolutely massive force in the video games industry.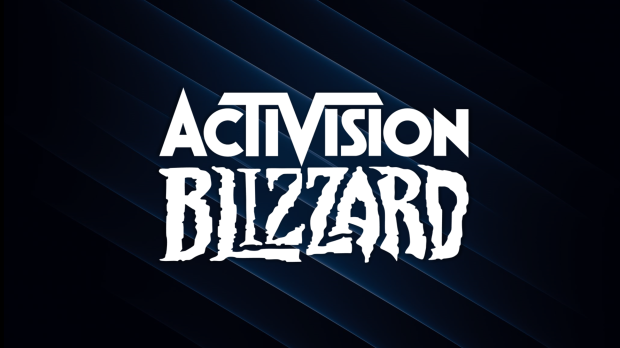 Unfortunately, this is something that the FTC's key witness, the economist Dr. Robin Lee, failed to adequately demonstrate to federal judge Jacqueline Scott Corley. Lee was provided with a valuable opportunity to illustrate the full magnitude of Activision Blizzard King's presence in the industry.
Judge Corley had asked Lee specifically what other Activision games are important--much of the focus of today's hearing was on the $31 billion Call of Duty franchise, and rightfully so because that series is one of the consistently best-earning franchises ever created--but there's a lot more to Activision's billion-dollar portfolio.
Lee hesitated, mentioning Diablo, which is indeed a high-performing franchise, but not among Activision's Top 3, and he didn't do a great job highlighted the operational metrics of that franchise.
Then Lee grasped at Tony Hawk...which, again, is likely one of Activision's billion-dollar franchises. But it wasn't enough. The opportunity to really highlight the sheer might of Activision Blizzard King had passed. Corley was genuinely interested to know what other games and franchises could be theoretically used to as instruments of foreclosure against rivals.
The reality is that Lee was unprepared for this rare opportunity.
As I said before, Activision Blizzard King is unique. There is no other independent, non-platform holder, domestic U.S. video games publisher that achieves the levels of success that ABK does in terms of revenues across its targeted platforms and business models.
What makes Activision unique is its breadth and scope of content, its skill a penetrating new markets, and its consistent operational performance across multiple metrics.
Breadth and scope of content
While no singular Activision game franchise is "essential input" for any platform--that is, PlayStation, Xbox, Switch, PC, or mobile platforms will not shut down without access to Call of Duty or any other Activision game--the publisher's titles are megaton earners wherever they are sold or accessed.
Activision Blizzard King has 8 separate video game franchises that have all earned at least $1 billion in revenues. Confirmed billion-dollar hits include Call of Duty, Warcraft, Diablo, Candy Crush, and Overwatch.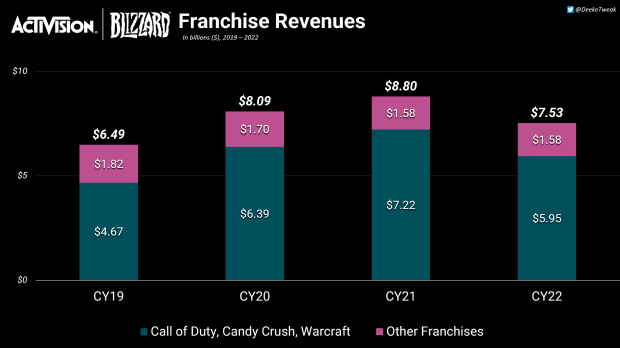 Thee franchises make the bulk of the company's annual revenues: Call of Duty, Warcraft, and Candy Crush. In 2021, these thee franchises made up 82% of the publisher's annual revenue, or $7.22 billion. In 2022, these three core franchises made 79% of net revenues, or $5.95 billion.
That is the power of these 3 video game series.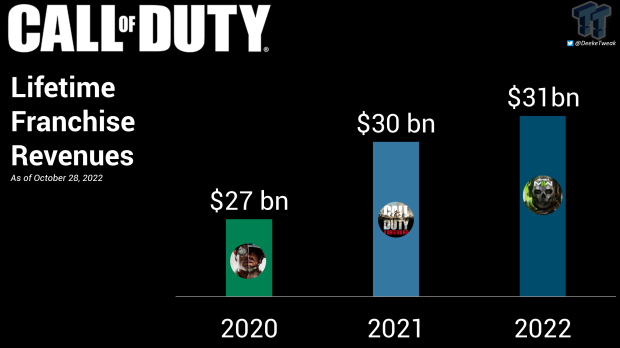 Call of Duty is by far the biggest franchise, with over $31 billion in lifetime revenues and over 425 million copies sold worldwide.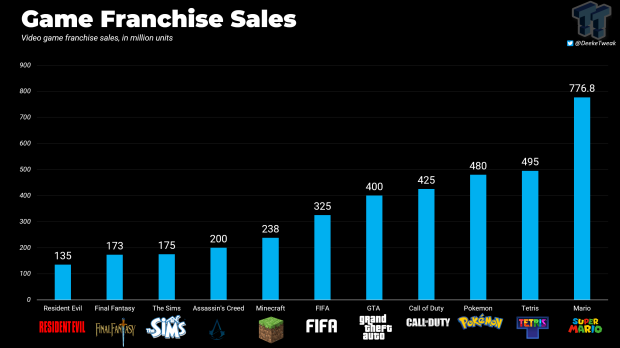 Over many years of powerful game releases, Activision has carefully curated the fourth best-selling video games franchise of all time, beating out othe rmega-hits like Grand Theft Auto, FIFA, and even Minecraft.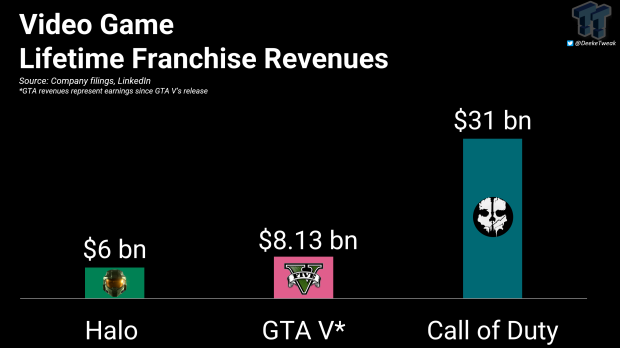 With a decades'-long tail of annualized releases, Call of Duty franchise revenues far exceed most video game series on the market, far eclipsing games like Grand Theft Auto and Halo.
Both Halo and Grand Theft Auto have also proven to be console-selling releases.
Call of Duty has also been confirmed as the best-selling franchise on both Xbox and the best-selling franchise on PlayStation.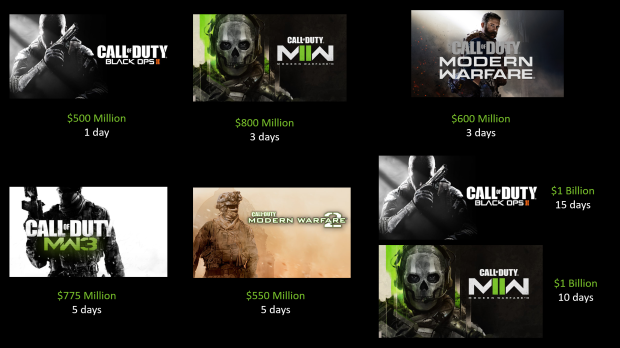 What makes Call of Duty in fact special is how many games in the franchise have gone on to break sales and earnings records. It is exceptionally uncommon that a franchise not only releases so many games, but that so many of these titles actually perform well.
There have been several breakout hits in the series, but Modern Warfare 2's recent performance delivered over $1 billion in sell-through game sales in 10 days (full game sales directly to consumers, does not include in-game monetization). In just 1 month of sales, Modern Warfare 2 became the best-selling game in the U.S. throughout the entire year of 2022.
The only other time this is happened in gaming history is with Grand Theft Auto V, which managed to make $800 million in 1 day and $1 billion in 3 days. Guinness Book of World Records shows that GTA V managed to sell over 11 million copies in its first 24 hours.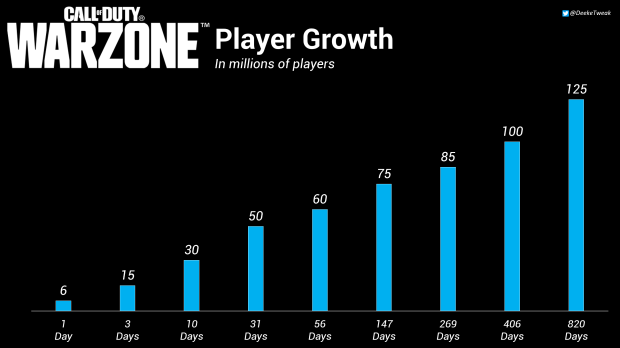 Call of Duty Warzone is also massively popular, engaging (and monetizing) millions of players across consoles and PC. I've called Warzone the most important thing that Activision has ever done, and you can see why here:
The shooter franchise is so powerful that Activision has used its strong position in the console market as leverage to negotiate abnormally high licensing deals with platform-holders (knowing how important Call of Duty is to the console market, Activision threatened to withhold Call of Duty from Xbox Series X/S consoles unless Microsoft agreed to an 80-20 revenue split in Activision's favor. Microsoft agreed, of course).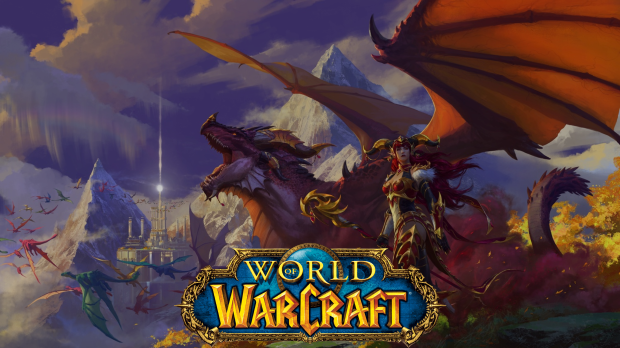 World of Warcraft is the best-earning MMORPG of all time (rightly so, as it was introduced in 2004) with over $9 billion revenues as of 2017. Multiple WoW expansions have sold millions of copies, including:
Shadowlands (2020) - 3.7 million

Battle for Azeroth (2018) - 3.4 million

Legion (2016) - 3.3 million

Mists of Pandaria (2012) - 2.7 million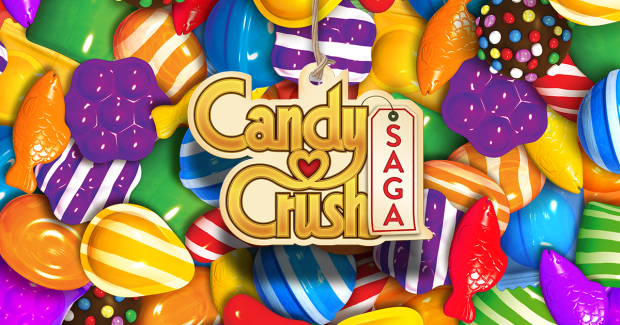 Candy Crush is also a big hit that has been downloaded over 3 billion times. There are an estimated 3.26 billion gamers in the world.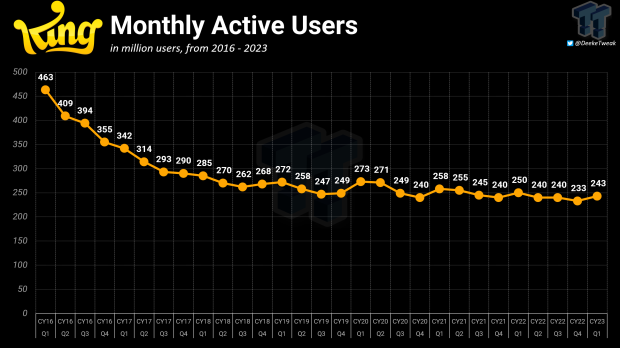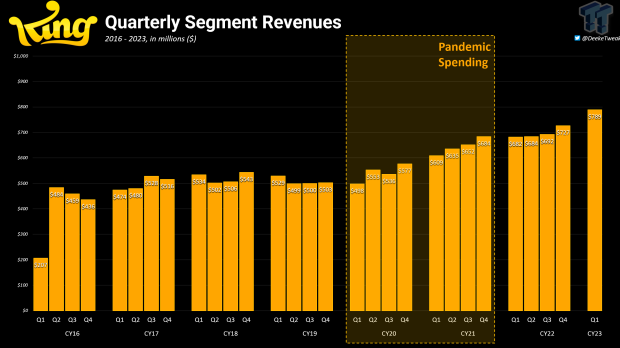 Hundreds of millions of people log in every month to play King's games, including Candy Crush. The F2P sensation has helped King generate billions of dollars in annual revenues on a consistent basis.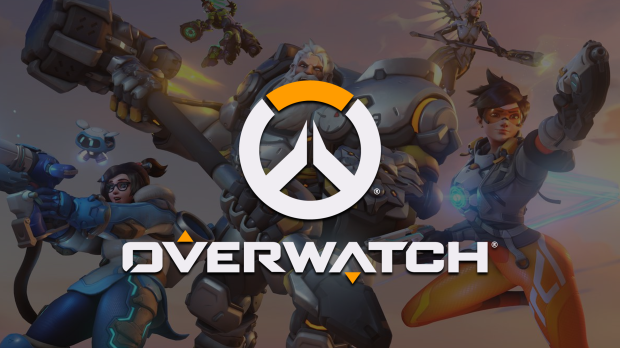 Overwatch became a billion-dollar franchise in 2017, just a year after the game's initial launch in 2016. The first game has sold over 50 million copies.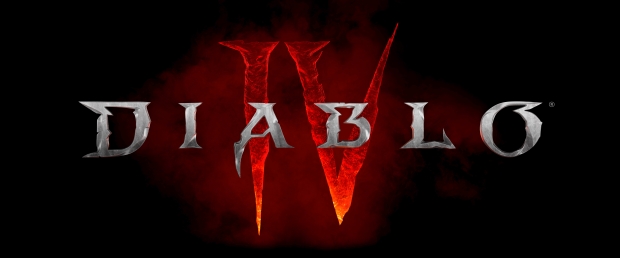 The Diablo franchise is also staggeringly large. Diablo III became the fastest-selling PC game of all time with 3.5 million copies sold in its first 24 hours. Diablo III managed to sell 30 million copies in just 3 years; the game was launched in 2012, and in 2015, Blizzard revealed D3 sales reached 30m.
Diablo IV earned $666 revenues in just five days. This value only includes game sales, not in-game microtransactions. To put this number into perspective, in just 5 days, Diablo IV generated 40% of Blizzard's total annual revenues for 2022.
Skill at penetrating new markets
Activision Blizzard King is quite skilled at finding ways to break into new markets.
In 2018, the company devised a new four-part plan that focused on:
Premium games & content

Live services

Mobile games

New engagement models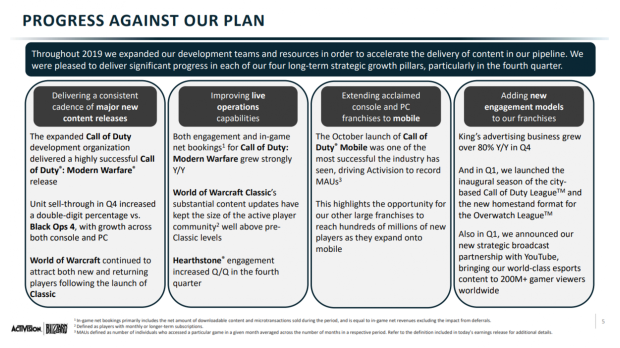 Three of these concepts are not new to Activision Blizzard King. The third, however, is something that Activision and Blizzard are not adept it. King, of course, is the major mobile breadwinner. The idea with this four-part plan was to integrate all aspects of its core business into the mobile market, adapting its key franchises into mobile games while also finding new and creative ways to innovate the console and PC market.
A prime example of this innovation through part 4, new engagement models, is Call of Duty Warzone. The publisher released its first-ever free-to-play Call of Duty game that not only serves as a standalone form of monetization, but also connects to mainline Call of Duty games in a connective way to conjoin F2P and premium games in a unique, cross-platform and cross-game model.
In this way, Activision has innovated and disrupted the F2P market--something that led competitors like Microsoft to try out with games like Halo Infinite, which splintered its multiplayer as a F2P experience outside of the core base premium game.
To execute its mobile plan, Activision teamed up with overseas experts. Activision made a deal with Chinese juggernaut Tencent to make Call of Duty Mobile. The results speak for themselves.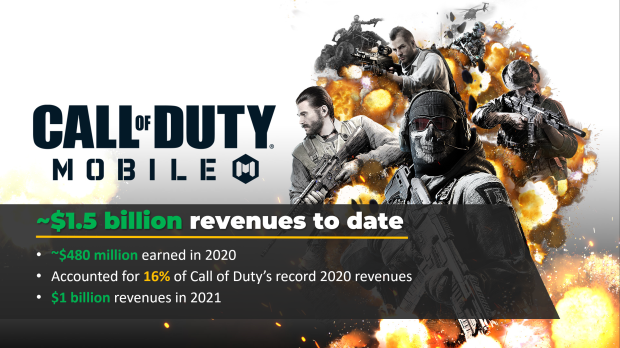 Call of Duty Mobile launched in 2019, and has become a a big hit with about $1.5 billion in revenues earned as of 2021.
COD Mobile's performance is so noteworthy that Xbox gaming CEO Phil Spencer remarked on the F2P mobile game's earnings in a private email with other Xbox management team members. In day 2 testimony in the FTC v Microsoft case, Spencer said:
Q Why were you interested in how much revenue came from COD mobile?

It is one of the biggest strategic assets for us, is mobile, and the mobile business for Call of Duty.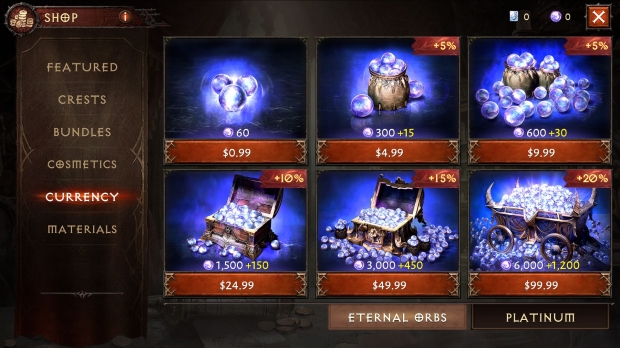 Diablo Immortal is the second game. To make a mobile version of its Diablo franchise, Activision-Blizzard teamed up with NetEase, one of the top-earning mobile games publishers in China.
These results also speak for themselves.
Diablo Immortal did so well that it earned $100 million in revenues faster than Fortnite did on mobile. Diablo Immortal generated $100 million in revenues in just 8 weeks on the mobile market.
What makes Diablo Immortal so innovative is that it is a F2P Diablo game that released on both mobiles and PC, and is made specifically for both of those platforms.
In just 1 week, Blizzard touted that Diablo Immortal had become the biggest game launch in franchise history (this of course was broken later by Diablo IV's over-performance).
Blizzard's mobile earnings also spiked to $90 million following Diablo Immortal's release.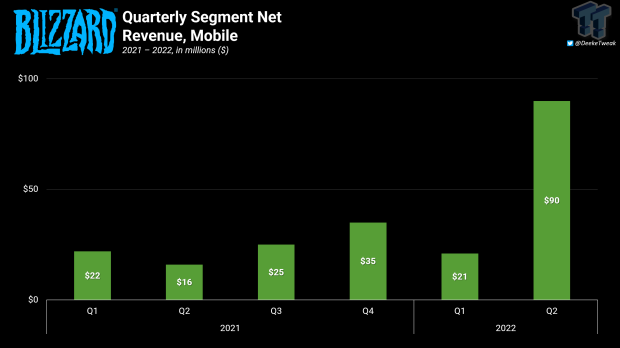 Activision-Blizzard's mobile efforts have been so successful that the company has earned more revenues from mobile gaming than any other segment throughout both 2021 and 2022.
This has led to Microsoft's Phil Spencer to say that Activision is the largest independent non-Chinese mobile games publisher.
These revenues synergize with the billions of dollars that King makes every year from games like Candy Crush.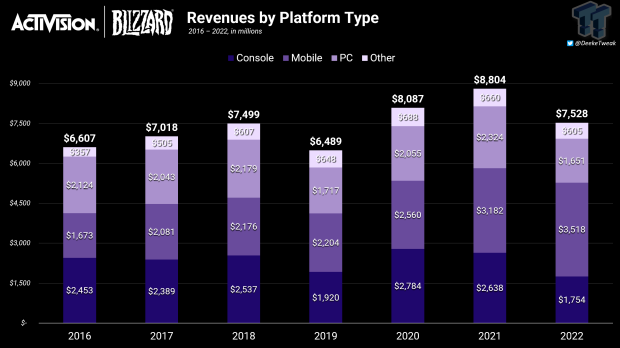 Consistent operational performance across multiple metrics
These hit franchise game sales allow Activision Blizzard King to generate incredible amounts of revenue and player engagement across all platforms, as well as strong profits.
Below is a look at Activision Blizzard King's combined annual net revenues from 2005 to 2022. During that 17-year period, the publisher generated over $91 billion due to its key hit franchises and innovative business models.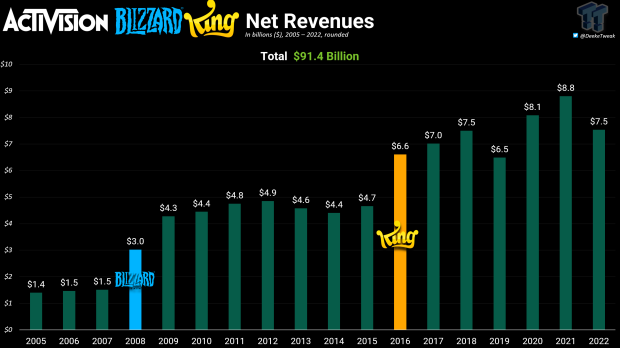 Consistency is key in the volatile world of gaming. While the above graph shows how big Activision is, it also highlights how unpredictable the market can be.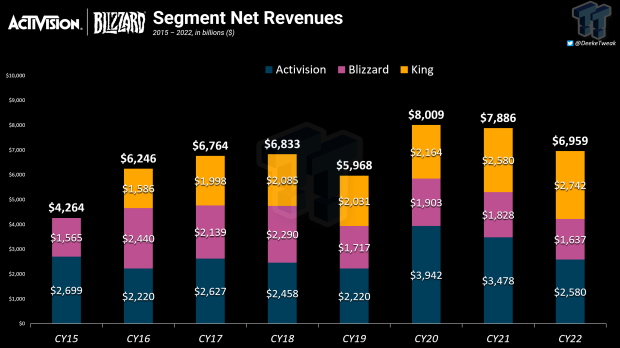 Activision Blizzard King has two operational units that are mostly consistent. These are Activision, who relies on annualized Call of Duty games to generate revenues from full game sales and rolling microtransaction earnings from catalog and new titles, and King, the mobile games division that delivers the most stable quarterly earnings.
Due to its lapses in between game sales, Blizzard's earnings can dip more dramatically.
While it's true its individual segments can and will deliver altered performance, the entirety of Activision Blizzard King has consistently earned at least $5.9 billion in revenues since acquiring King in 2016. The values can and will fluctuate as nothing is guaranteed in the games industry.
To really understand the consistency factor, we have to take a closer look at ABK's quarterly earnings.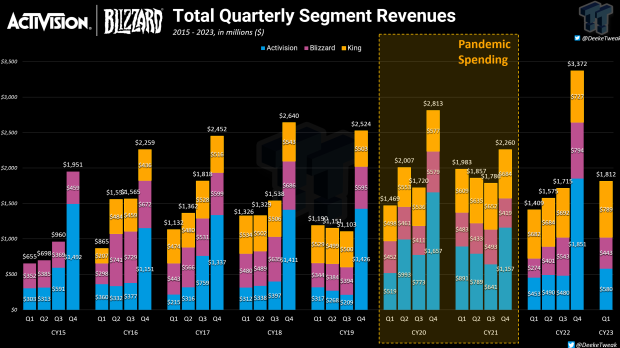 Activision's segment relies on holiday releases of Call of Duty games, and we see that the company has consistently delivered a new Call of Duty title every year since 2003. That's 20 years of Call of Duty games, and charting back to 2015, we see that Activision segment revenues spike during any given Call of Duty game's release. While the values of these earnings vary, Activision's consistent releases of COD coincide with consistently higher Q4 operational performance results as compared with the rest of the year.
Quarterly earnings of King revenues are also mostly consistent, whereas Blizzard's revenues can fluctuate rapidly back and forth depending on content releases and, rarely, a new game launch.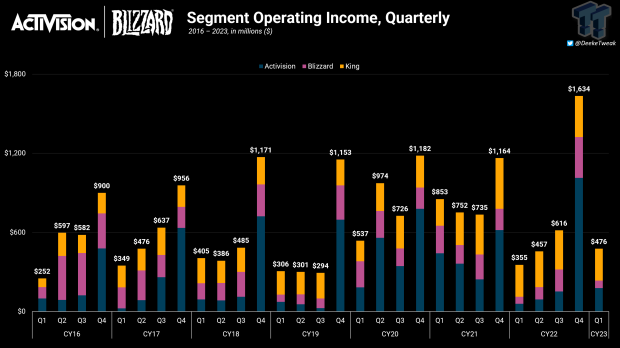 Activision's own internal reports have highlighted its operational performance over many years, showing investors just how large the company has become as a result of its successful video game franchises and innovative business models.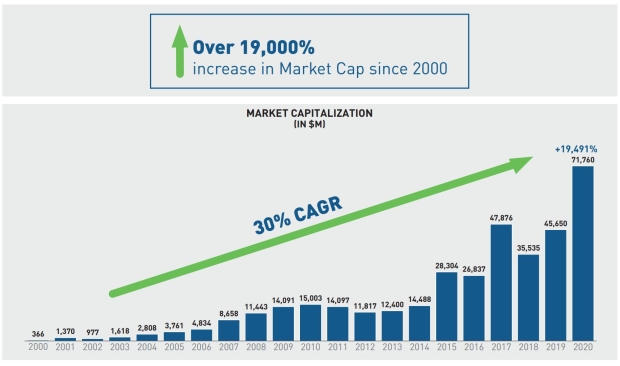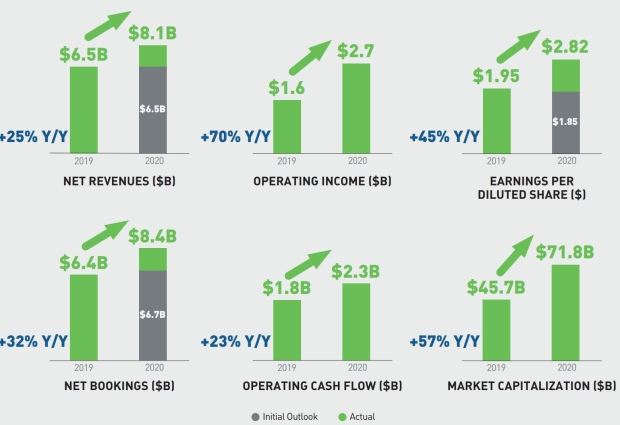 In summary, Activision Blizzard King's place in the video games market cannot be understated. The publisher is a proven powerhouse in the industry, and has used its significantly popular franchises to generate billions of dollars across all relevant markets, platforms, and appropriate game-specific models.
ABK has achieved these results without incorporating its major franchises into subscription and/or streaming services in a prolonged or meaningful way.