Candy Crush has been downloaded over 3 billion times, King has confirmed--a figure that underlines one of Microsoft's true motivations in buying Activision.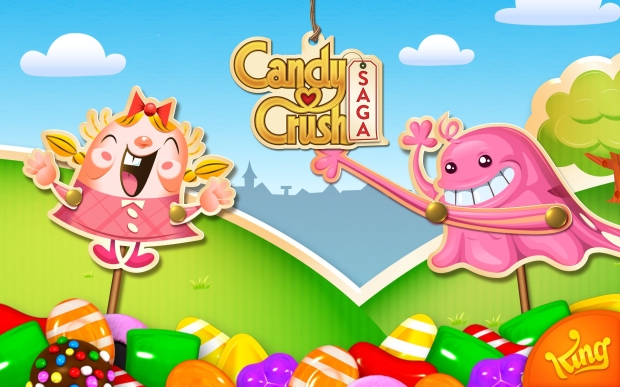 In a recent interview with Mobile Games.biz, Candy Crush general manager Todd Green revealed a very interesting piece of information: the mega-hit free-to-play mobile game has been downloaded over 3 billion times. The stat really underlines the power of the free-to-play mobile sensation, punctuating other incredible figures like the 233 million monthly active users (MAUs) that King enjoyed throughout Q4 2022, and the $5.5 billion of revenue that King has generated in the past 7 years (from 2016 - 2022).
It's important to keep these kinds of metrics in mind when considering Microsoft's proposed $68.7 billion buyout of Activision Blizzard King. We've talked about the sheer amount of active players that Microsoft would fold into the Xbox brand simply with the inclusion of King. MAUs remain one of the most important KPIs, or key performance indicators, that are used in the games industry.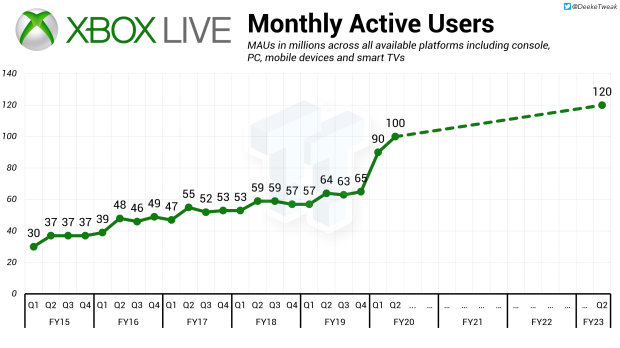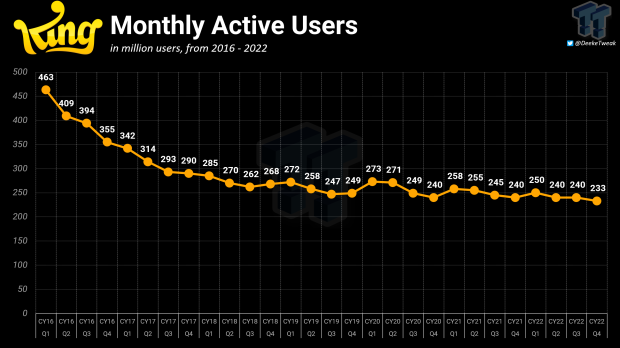 Buying King would give Microsoft a lucrative foothold in the mobile market and ownership of an IP that has been downloaded over 3 billion times. This complements the massive arsenal of games from Activision-Blizzard, which includes 8 separate game series that have made over $1 billion each (IPs like Call of Duty, which has made over $31 billion, Overwatch, Diablo, Warcraft, and others).
The inclusion of King would boost Xbox's MAUs to a whopping 353 million across all platforms including consoles, PCs, and mobile devices. This combines currently-reported Xbox MAUs (120 million) with King's massive 233 million MAUs.
Candy Crush's Todd Green says that King is excited about the possibility of joining Microsoft:
"We continue to focus on King and our business, but what I can say is that King is excited about the possibilities the merger could bring."

"Microsoft has said that an important part of the deal is their ability to expand into the mobile space. We're thrilled that King could be a part of that potential future although we continue to operate as two separate companies for now."