Xbox Cloud Gaming (Project xCloud) was originally created to deliver Xbox console games to mobile devices, but the service has not gone according to plan.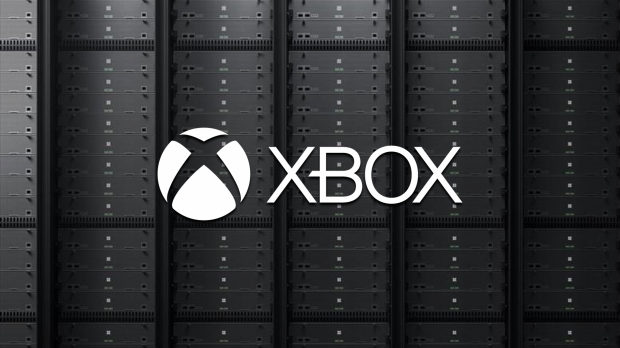 Microsoft's game streaming initiative was born out of necessity. The company--and the rest of the industry--has identified mobile gaming as the largest area of growth, with mobile expected to rise to $113 billion by 2027. While Microsoft has a presence on console and PC, it is significantly lacking in mobile. In an attempt to solve that, the Xbox games division decided to try to bring its existing content library to mobile using cloud gaming instead of creating a smattering of native mobile games.
During his testimony in the federal trial between the FTC and Microsoft/Activision, Xbox gaming CEO Phil Spencer delivered an insightful history lesson on Xbox Cloud Gaming and revealed why the service was made and why the xCloud platform hasn't gained traction.
As part of a series of questions discussing mobile gaming and why Microsoft is seeking Activision, the largest non-Chinese independent mobile games publisher on the planet, Microsoft legal counsel Beth Wilkinson asked Phil Spencer what approaches the company had tried before the acquisition offer.
"There have been two approaches: we've built more native games on mobile, [and have] found very limited success outside of Minecraft. And we had a strategy that we talked about here on streaming console games to mobile devices," Spencer said.
When asked what the strategic reason was for making xCloud, Spencer replied:
"We built xCloud knowing that on Xbox we have many games that run on our console. There are many users around the world that have phones that aren't able to play those games, nor will they be.

"Our strategy was to put consoles in our data centers to stream those consoles to a mobile phone, so if someone wanted to play Halo on a mobile phone, they would have access to those games through streaming.

"My real hope was...at that point we had 20 years of games, that that would give users a unique offering to mobiles, and we would unlock the 1.8 billion people that play mobile phones today."
The Xbox gaming CEO goes on to talk about why xCloud didn't hit its mark.
"There's lots of barriers of a console game being displayed on a phone screen. Latency is clearly one issue. Another fairly obvious issue are these games were built for a TV screen, so even things like font size are hard to see.

"The last thing is that people play console games with a controller. Your phone doesn't have that. So our xCloud software was trying to mimic a controller on the touchscreen on the phone, which turns out to be very limiting to the experience.

"We didn't make much traction for finding new customers for Xbox on mobile as a result."
These attempts have not been fruitful for Microsoft. The company had originally wanted to release a standalone version of Xbox Cloud Gaming that was not bundled with the Xbox Game Pass Ultimate subscription, but those plans have changed.
Xbox SVP Sarah Bond has said that these strategies shifted following Microsoft's 10-year deal to offer Xbox games to NVIDIA's GeForce Now game streaming service.
The idea here is that Microsoft could use NVIDIA's powerful GPU servers to broadcast its games to mobiles and PCs and get its competitor to do the heavy lifting.
Since GeForce Now is a bring-your-own-game subscription, meaning users have to already have acquired a copy (or license) of the game in order to stream a game via the service, there is very little downside to Microsoft and potential high returns. Users must either A) buy a game directly from the Microsoft Store on PC or Steam, or B) subscribe to Xbox Game Pass in order to receive licenses to specific titles.
As a result of Bond's testimony, which highlights the rising costs of operating the service, I have guessed that Xbox Cloud Gaming will not be uncoupled from Xbox Game Pass Ultimate and may never receive its own standalone subscription model.