Overclocker CENS has pushed the clock speed on a GeForce RTX 4090 to new heights, passing the 3900 MHz barrier to hit an impressive 3930 MHz and sustain that for over 46 seconds. The number surpasses the previous best set by CENS of 3825 MHz and now sits in the top spot in HWBOT's GPUPI 3.3 32B ranking.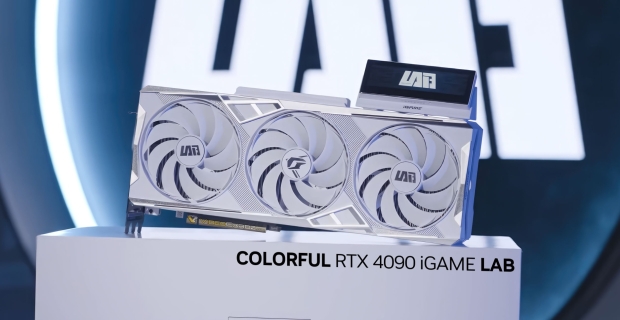 The GPUPI benchmark isn't about pushing graphics or visuals but about observing peak frequency through complex mathematics. Interestingly, the Top 10 results are all GeForce RTX 4090 overclocks, pointing to NVIDIA's flagship GPU as the most powerful in raw performance and potential boost clock speeds. AMD is basically nowhere to be seen here.
Still, it's an impressive showing and another step towards a single GPU hitting 4 GHz, which this result is just 70 MHz shy of!
Regarding hardware, CENS is rocking the Colorful GeForce RTX 4090 iGame LAB graphics card cooled with LN2 - naturally. Colorful's flagship model is one of the most powerful GeForce RTX 4090 variants, with a 2625 MHz out-of-the-box boost and a peak TDP of 515W over a single 16-pin connector. Its PCB with a custom design that uses 24+4 VRM is great for overclocking.
Other hardware in the build included the Intel Core i9 13900K 'Raptor Lake-S' and 32GB of G.SKILL DDR5 memory.
It will be interesting to see if CENS or someone else can push the GeForce RTX 4090 clock speeds to 4 GHz, which would be a new milestone for discrete GPUs - and something we're very interested in seeing.