ViewSonic is launching a new home theatre projector with the X2-4K, though what makes this different from other similar products is that it has been designed for the Xbox Series X|S consoles and even carries a "Certified for Xbox" tag.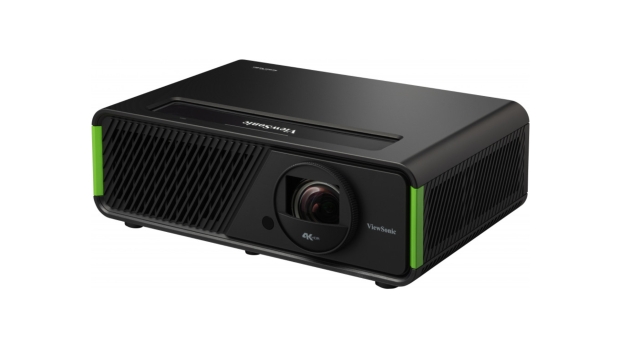 Visually, the black look features a couple of green flourishes to add Xbox flavor to the design, but the underlying specs make it sound great for big-screen console gaming. The X2-4K LED Projector for Xbox supports native 1440p at 120 Hz or a 4K 60 Hz using DMD and TI XPR technology.
The X2-4K is a short-throw LED projector, meaning it can be placed fairly close to where the image will be projected, but perhaps the most exciting aspect is that in addition to the bright 2,900 LED lumens for the lamp, you're also getting a 4.2ms ultra-fast response time. With response times in most 4K projectors being okay or passable for most console gaming, this puts the X2-4K in the same category as LED monitors designed for high refresh-rate gaming.
As per the following statement from Mia Shen, Sr. Business Line Manager at ViewSonic, the company worked closely with the Xbox team to develop the X2-4K.
"The X2-4K projector was developed to be considered a true gaming projector," said Mia Shen. "It went through 63 tests conducted by Team Xbox to ensure ultimate console compatibility and is designated as the world's first 'Designed for Xbox' certified projector."
The good news is that its Xbox-friendly features, like HDMI and CEC functionality, should work great for the PlayStation 5 or even a gaming PC running a GPU with HDMI 2.1. The ViewSonic X2-4K projector is set to launch sometime in July 2023 with an MSRP of USD 1,599.99.
Here's a top-line overview of its features.
ViewSonic X2-4K Short Throw LED Projector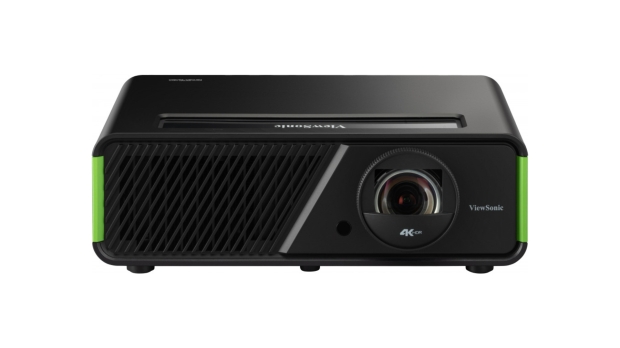 LED-based projector utilizing the latest LED technology with native 4K Ultra HD HDR resolution

Xbox exclusive resolution and refresh rate combinations: 1440p for Xbox games in 2K; 4K resolution for other video games and content.

2,900 LED lumens of brightness; 4.2ms ultra-fast response time; 240Hz maximum refresh rate.

TÖV SÖD's Low Blue Light certification: certified to alleviate concerns of eye damage and discomfort caused by prolonged viewing.

Integrated dual Harman Kardon speakers.

0.69-0.83 short-throw lens; horizontal/vertical keystone and 4-corner adjustment capabilities.

Up to 60,000 hours of estimated usable light source life, equal to one movie per day for life.