Three of Twitch's top executives sit down to answer questions about the new Partner Plus program.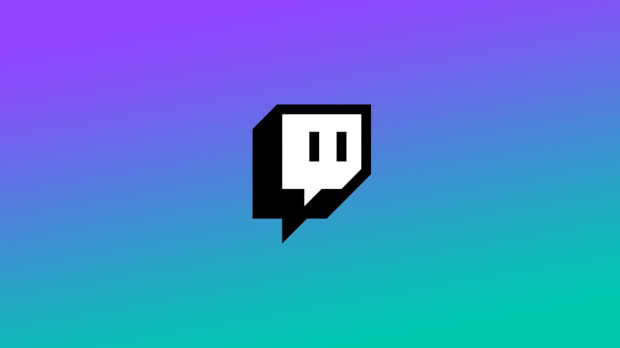 Today, Twitch introduced its Partner Plus program. The initiative allows streamers to keep 70% of net revenue generated from subscriptions, provided they meet certain criteria.
These qualifications include:
There's some stipulations, though. The conditions include:
70% of net sub revenues for next 12 months

Capped at $100K revenue

After qualifying, streamers can fall below 350 subs at any time and still remain in program
To help clarify the new Partner Plus program to streamers, Twitch's CEO Dan Clancy, Chief Monetization Officer Mike Mitton, and Chief Content Officer Laura Lee held a Q&A stream to answer questions from the community.
Below we have a transcript of some of their responses.
Response to lowering threshold below $100K:
"I'd love to be able to lower the threshold here to benefit more middle-class creators. This is a trade off. I think all creators are very valuable for our platform. You make revenue from different sources. We're also looking at other ways to benefit you as a larger creator. We're making investments to try to enhance and improve your sponsorship opportunities--I think that's a very important way you can make money. We think holistically how we can benefit you so you can keep growing and sustaining your life."
CEO of Twitch explains why the program isn't available to everyone.
"As we thought about this, we wanted to make sure that we're offering a benefit that would have a meaningful impact on those people who meet the criteria in terms of their lives and their ability to keep streaming. The target has been trying to support streamers given our resources that were getting to be full-time creators so that we can help them in terms of sustaining their career.
"I fully understand that people would love it if we could offer it to all partners, or more people. I appreciate that, unfortunately right now we can't do that. We do think this program is something that is positive and we're going to continue to look for ways that we can benefit streamers in terms of helping them grow and sustain their careers.
"We want to help streamers keep doing what they love, so we can all keep loving what they do. Introducing the Partner Plus program."
Laura Lee reveals timing structure for Partner Plus:
"Starting from July 1, and extending from September 31, if you qualify, you will be automatically enrolled in the program and you'll be notified in October.
"We created this program because we wanted to give streamers a benefit as they continue to grow their communities. Our focus has always been trying to find ways to help you inspire and grow your reach across many folks as you can on a worldwide basis. We hope that you see our commitment to that with this program."
Are there any restrictions with the program?
"No, there are no additional restrictions. The Partner Plus program will just increase your revenue share."
Why are doing this instead of rolling back the 100K cap on those people who are currently in the premium program?
"There's really two things we're thinking about here. One is that we wanted to get 70% net revenue share to the most amount of streamers possible. And the other thing...going back to what we communicated last summer is that we're really incentivizing ads for these larger streamers. Ads actually work better as you grow, pushing additional revenue share into ads will help these streamers earn more money as they continue growing."
Why are Prime subs and gift subs treated differently in this program?
"Prime subs are a benefit of Prime Gaming, which is a program operating by Amazon Prime. The Prime sub allows viewers to receive subscription benefits and support streamers, but a Prime sub is not a substitute or replacement for recurring subscription. With the Partner Plus program, we are focused on recurring subscriptions and gift subs.
"The other question related to that is why don't gift subs count?
"We considered setting a higher threshold, which would have included gift subs, but in the end it would have made it easier to game the system if we didn't...and we wanted the greatest possible benefit. And then there's a bit of a gamification concern that could happen as many of you know, subs are different prices around the world, so we really wanted to focus on the recurring subscription because that's often the foundation of your community, your stream, your earnings, and it's a real easy to understand qualification criteria."
Why doesn't this program include other qualifying metrics such as hours watched or anything else?
"We wanted to keep the qualification as straightforward as possible. We thought it would be way too complicated to put multiple criteria in, so that's why we're focusing on this one."
Once I qualify, what do I need to do to become a member of the program and start earning more money?
"Streamers will need to agree to the new Monetized Streamer Agreement (MSA) in order to receive a payout. If you want to be able to receive the benefit in October, then you should accept the MSA no later than the end of September.
"The reason why we're rolling out the MSA is because we think it's important to keep uniform terms for all of our partners, and having as et of unified terms allows us to roll out different programs to partners at the same time."
With the new Partner Plus program, will it also be ongoing for streamers that reach the requirements after the launch of the program?
"Absolutely. Let me use an example: Let's say your community is growing, you didn't hit it in July or August, but in September you hit it, you finally hit 350, and you hit it again in October and November. Then December 1, you would start receiving the 70-30 net revenue share of the first $100K for the next year.
"This is a rolling, ongoing thing, we'll be evaluating streamers, if you happen to miss it for the first qualification period we'll pick you up again at the end of the next month."
Be sure to catch the full Q&A stream for more details about Twitch's new Partner Plus program.