TEAMGROUP has announced it has a new top-performing memory card available aimed at individuals looking to store high-definition 4K photos and video.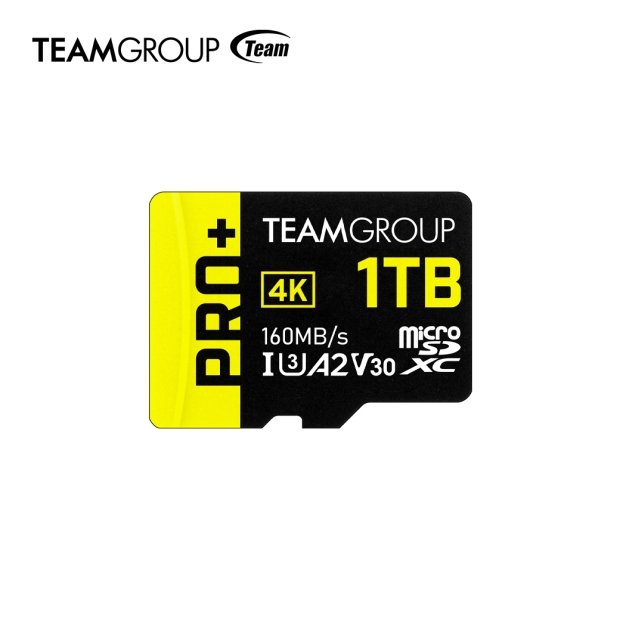 TEAMGROUP has launched its newest edition to its memory card solution line-up, with the company announcing via a press release, the PRO+ TEAMGROUP PRO+ MicroSDXC UHS-I U3 A2 V30, which will arrive in various capacities such as 1TB, 512GB, 256GB, and 128GB. Notably, TEAMGROUP has made sure the PRO+ MicroSDXC meets Application Performance Class A2 standards, along with UHS Speed Class 3, and Video Speed Class V30, as outlined in the aforementioned name of the product.
As for read and write speeds, TEAMGROUP's newest top-performing memory card will be capable of reaching 160 MB/s and 110 MB/s read and write, respectively. TEAMGROUP writes in its press release that the PRO+ MicroSDXC is aimed at creators that are looking to capture 4K videos and high quality images, while also being a solution for mobile users looking to upgrade their storage. If you are interested in reading more about the PRO+ MicroSDXC, check out the website link here.
"Perfect for storing high-definition 4K photos and video recordings, allowing you to capture every moment. Rated at an Application Performance Class of A2 and capable of high IOPS, this brand-new top-performing card provides a fast and smooth performance on mobile devices.

Expand your storage easily with this card, which is available in 128GB, 256GB, 512GB, and 1TB capacities and is compatible with a wide range of smart devices, cameras, and other equipment. It has passed rigorous testing for its waterproof, dustproof, shockproof, anti-static, anti-X-ray, and extreme temperature resistant design. Users can record and play with peace of mind," writes TEAMGROUP