US Air Force veteran and now whistleblower, David Grusch has sounded the alarm on secret US government programs that have encountered non-human intelligence and exotic alien spacecrafts.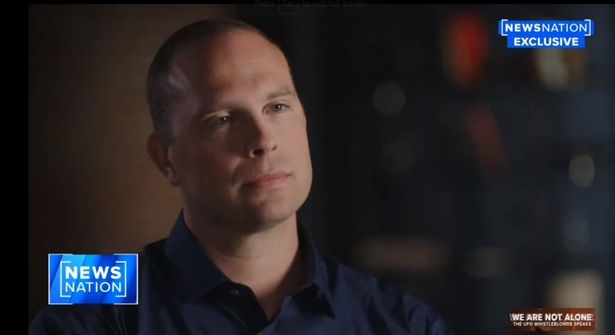 David Grusch made these startling claims during an explosive one-hour interview with News Max, where he said that he's been briefed by people that are currently and were formerly working in these secret programs. These programs have specifically been hidden from Congress and the public, as they contain information that confirms the existence of extraterrestrial lifeforms that in some cases have harmed, or murdered human life, according to Grusch.
More specifically, Grusch said that videos that were leaked in 2017 showcased evidence of spacecrafts that were not of this world. In 2020 when the videos were officially released by the Pentagon, officials decided to form the Unidentified Anomalous Phenomena (UAPs), which was designed to focus on reports of UFOs. Grusch was part of of this team and said during the interview that the 2017 and 2020 videos are just the tip of the iceberg when it comes to what the else the US government has in storage.
"There are many videos that are totally fair to release through a declassification process," he said. "And I find it very concerning from a transparency perspective that all the department has declassified was those three famous videos. There are more concerning videos that left me with a lot of questions."
"A lot of them were very large, like a football field kind of size," he added.
"I remember interviewing these personnel, like either these people are lying to me, they're having a psychotic break or this is some crazy but true stuff that's happening. And I have no good explanation that's prosaic at all for this, because this is not explainable by swamp gas, St Elmo's Fire or by lightning, etc. This is tangible technical craft they're seeing, up close and personal in some cases when I interviewed people."