Apple announced the tvOS 17 update as part of the WWDC 2023 event on Monday, June 5. And while there were many more exciting things to talk about - we're looking at you, Vision Pro and 15-inch MacBook Air, the tvOS 17 update does have one notable improvement that some Apple TV owners have been crying out for for years now.
That improvement wasn't actually called out by Apple during the event, but it was confirmed via a press release that was later published in the company's newsroom. The feature in question? Support for third-party VPNs which means that people will be able to connect to virtual private networks using their Apple TV for the first time.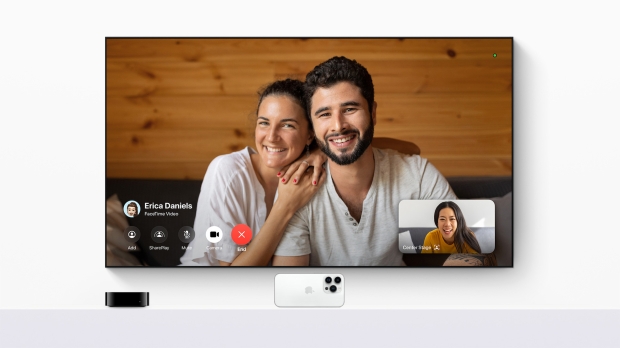 Why is this such a big deal? Apple sells it as being a benefit to enterprise and education users who want to connect to their private networks, but the real improvement here is for those who use a VPN to access content that isn't normally available in their part of the world. A VPN makes that possible, but the lack of VPN app support on the Apple TV has so far made the set-top box useless in that regard.
With tvOS 17, that's all going to change. Subscribers to services like Surfshark and ExpressVPN will be able to install their apps on their Apple TV for the first time, much like they do when using the same services on their iPhone or iPad.
This will of course require those VPN service providers, and others, to make those apps available but we have to imagine that they're already working on making that happen.
Other competing streaming devices like the Amazon Fire TV accessories already offer VPN support so this change is long overdue by Apple. However, the downside here is that people will have to wait a while before they can use the VPN apps on their Apple TV. That's because the tvOS 17 update isn't expected to be released to the public until some time this fall, likely in or around September.
That's also when Apple is expected to make its other software updates available including iOS 17, iPadOS 17, and watchOS 10. The macOS Sonoma update may not arrive until October however.
As for tvOS 17, there are other improvements of note including Dolby Vision 8.1 support, a feature to enhance dialogue over effects, music, and other sounds, and Apple Fitness+ improvements. The update is now available for developers to test, too.