BioShock creator Ken Levine reveals why he left the franchise and started working on Judas, his new shooter.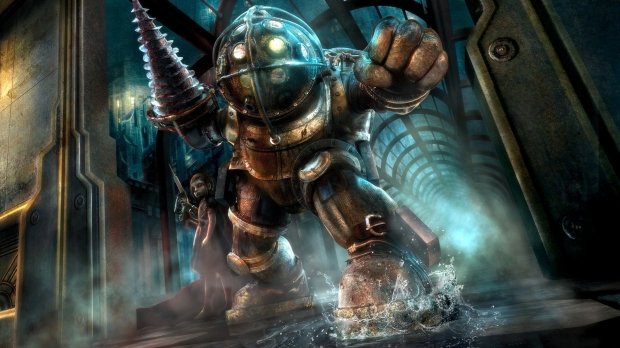 In a recent interview with the Sacred Symbols podcast, BioShock visionary Ken Levine gave key insight as to why he decided to leave the series behind. Levine highlights the compounding stress of major success and how developers and creatives are pressured to continually push out big hits that one-up their previous games.
After BioShock Infinite, which Levine says he wanted to be Irrational's own blockbuster version of Call of Duty, the creator essentially felt trapped by his creations. Levine didn't want to feel like he had to compete against himself and up the ante each time, so he chose to work on a different game--one that took many, many years before it was revealed.
Here's an excerpt of what Levine said in the interview, with a full link to the podcast below:
"I know how dumb this may sound. I know I'm super lucky to have a game that was successful, but it does sort of trap you in a way, right. Because you're like 'okay, I've done that thing now, and now I've got to do it again.'

"Before, my expectation with BioShock was...Irrational co-founder Jon Chey and I used to joke like 'oh, if we sell a million copies of the game, our lives could end then and we could be perfectly happy.'

"But it sold a lot more than that. Then it's like oh, what if you don't sell? There's a bunch of static--what does that mean? I think it can lead to some unhealthy thinking about competing with yourself.

"I remember that I came in, we had the [BioShock Infinite] announcement in New York in 2009, and one of my favorite editors tol"d me 'Ken, you know, they were all supporting you last time because you were an underdog. This time they're going to come after you.' I thought that he was probably right. That's the natural cycle of things--I wasn't singled out. Everybody's rooting for the underdog and if they have a big success then sort of everyone's looking to them to stumble a little bit. It's a totally natural thing.

"I had decided, and this was on me, that I wanted an even bigger audience. I wanted a kind of Call of Duty blockbuster. So a lot of Infinite was designed to try to appeal to an even broader audience.

"The problem was that wasn't really the type of gamer I was. I don't really play a lot of multiplayer games because I'm not very good at them, and I tend to like weirder, nerdier games. I play mostly like indie roguelikes and strategy games, like XCOM. I loved Midnight Suns. I'm a huge fan of Jake Solomon, he's a genius.

"I think I sort of became my own worst enemy a little bit in that, and one of the reasons I stopped doing BioShock games after that is that...okay, you can't lean on something. You can't compete against yourself again. That's not right and it's not a healthy way to live your life.

"So I was not looking to do another BioShock game. I have nothing against BioShock, it's just that it wasn't super fun to work on because I sort of built a trap for myself."