While there were plenty of interesting announcements from various companies at Computex 2023, the case mods were one of the biggest attractions in terms of eye candy.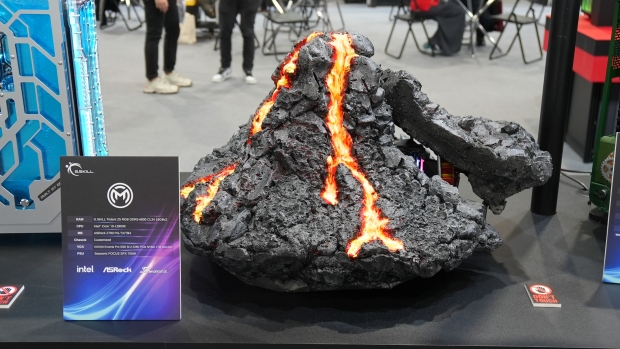 The Computex 2023 showroom floor was littered with case mods from modders all around the world. I was lucky enough to be on the showroom floor, and as I met up with companies to discuss their new products, my eyes were constantly being drawn to the impressive designs case modders came up with.
Within this article, I will provide images of my personal favorites I spotted through my three days wandering around the two showroom floors.
Top 10 Case Mods at Computex 2023
1. Alien Egg Case With Facehugger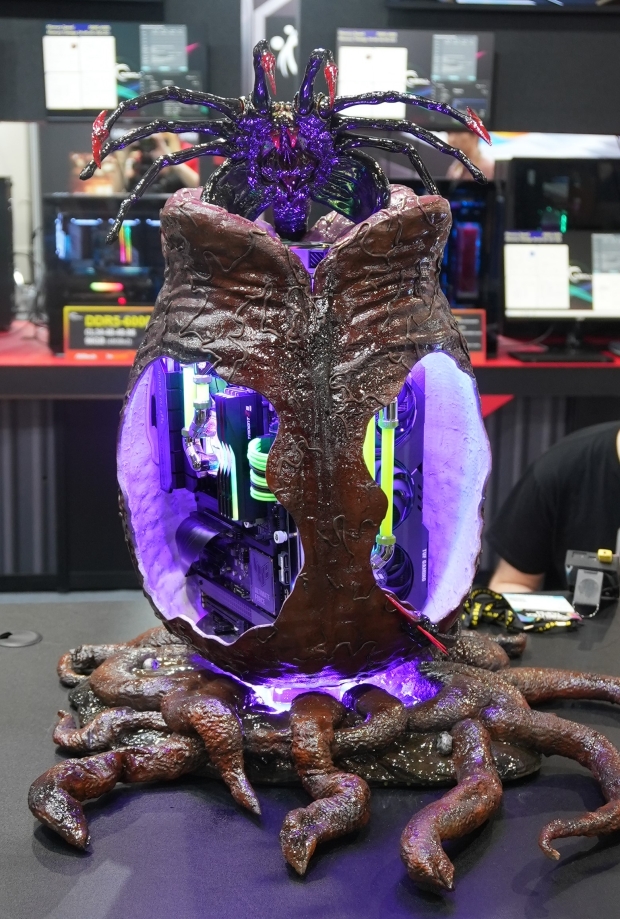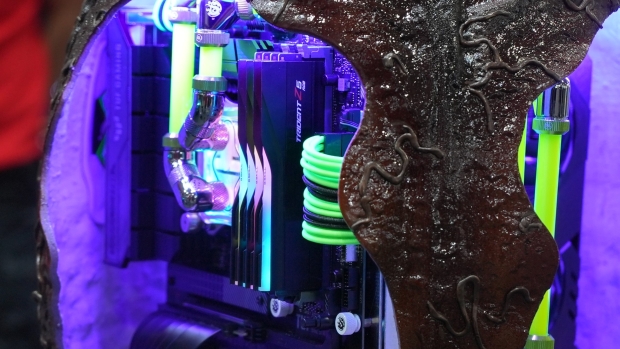 Talk about an eye-catcher. While not having any official name that I could see, the Alien egg case featuring the ready-to-leap facehugger from the iconic Alien franchise, certainly stood out to me as the most impressive case that I came across. The case was featured at the G.Skill booth and comes well equipped with tech specs as well, sporting 32GB of G.Skill Trident Z5 RGB DDR5-6000 RAM, an Intel Core i7-13700K processor, an ASUS TUF Gaming GeForce RTX 3070 GPU, and a 500GB Samsung 870 EVO SSD.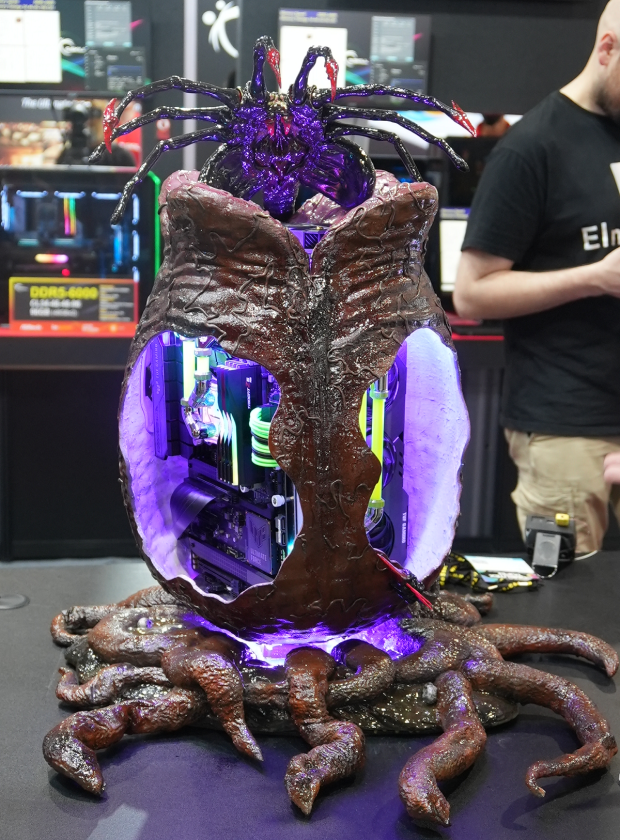 2. Beer Dispenser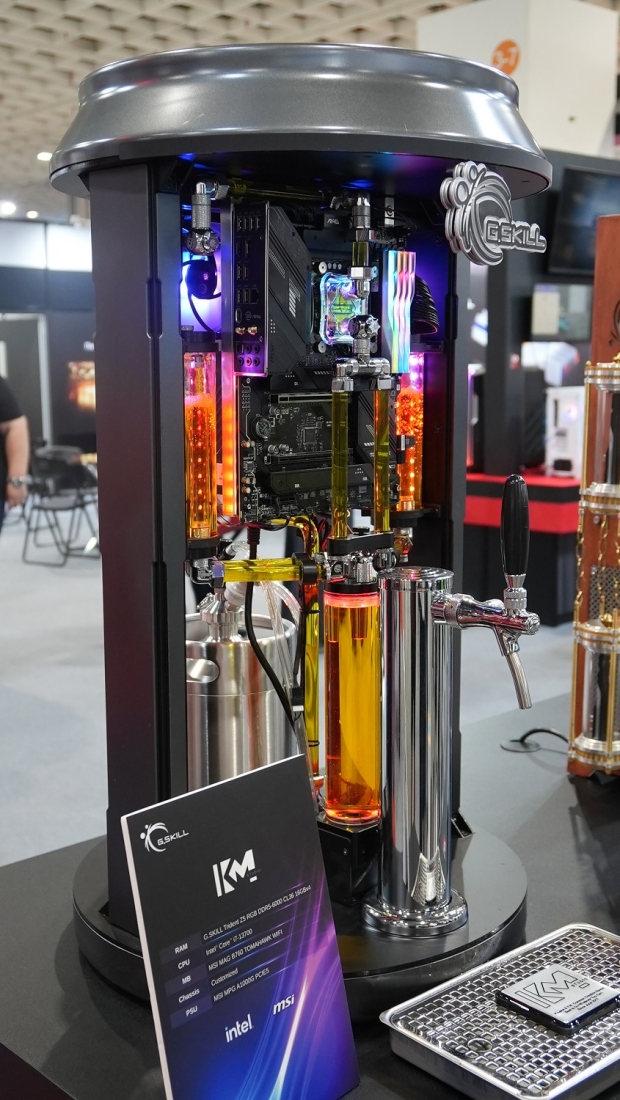 Next up has to be the beer dispenser mod that was also located at the G.Skill booth. The sheer engineering and design that went into creating such an aesthetically pleasing mod shouldn't go understated, and in all honesty, at first glance, I thought they were serving free beer at the G.Skill booth. As for specs, the beer dispenser is rocking 64GB of G.Skill's Trident Z5 RGB DDR5-6000 CL36 RAM, an Intel Core i7-13700 CPU, an MSI MAG 8760 Tomahawk Wi-Fi motherboard, and an MSI MPG A1000G PCIES.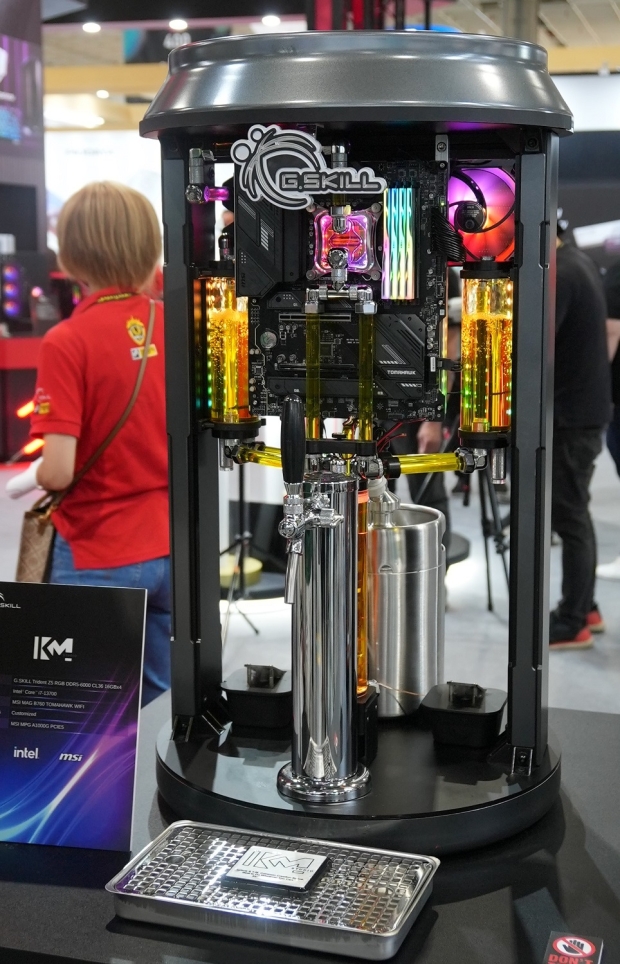 3. Cu Century Engine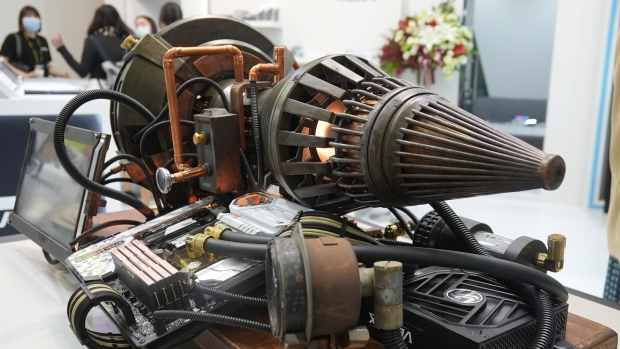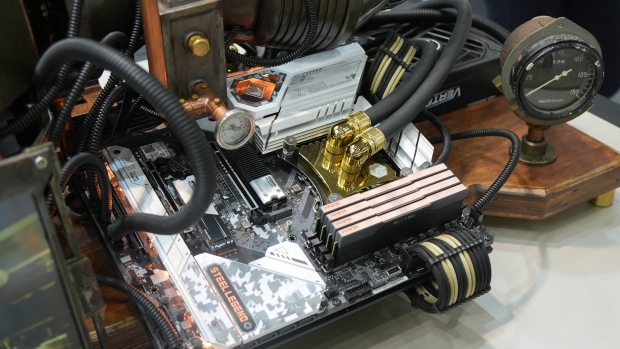 A glorious steampunk build dubbed the Cu Century Engine comes in at third place for the most impressive mods I spotted at Computex 2023. As you can see, the engine chassis has been custom-made, and KLEVV, or Essencecore, has outfitted the PC with some of its top-shelf memory and storage solutions. KLEVV's CRAS C950 PCIe Gen5x4 M.2 SSD, which sports sequential read speeds of up to 12,000MB/s, and a CRAS V RGB gaming memory that pushes speeds of up to 8,600MT/s at capacities of up to 48GB.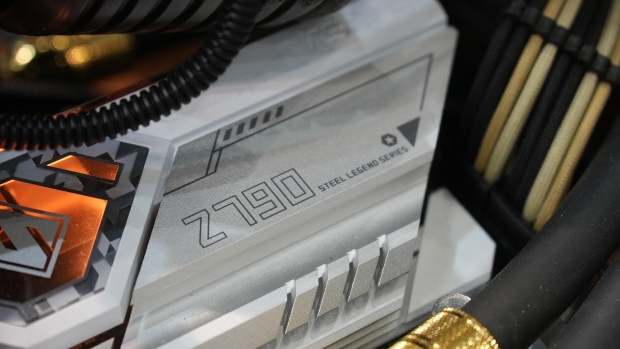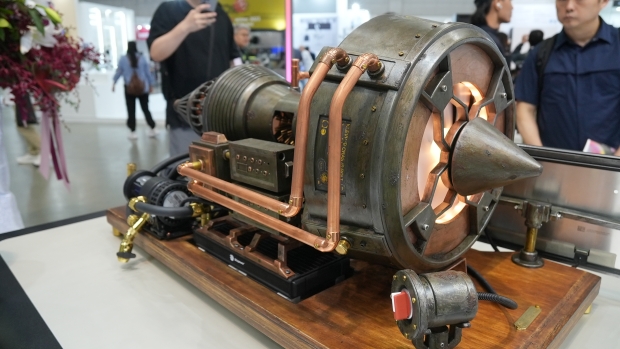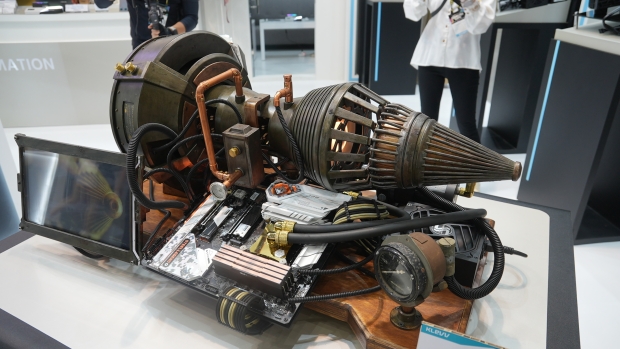 This list hardly covers all of the incredible mods I spotted at Computex 2023, but unfortunately, I didn't have enough time to go and photograph. If you are interested in finding more unique case mods showcased at Computex 2023, simply Google "Top case mods at Computex 2023" and check out all the other lists.