KLEVV, the consumer brand of Essencore, was at Computex 2023 to showcase the latest in its storage and memory technology for PC gaming.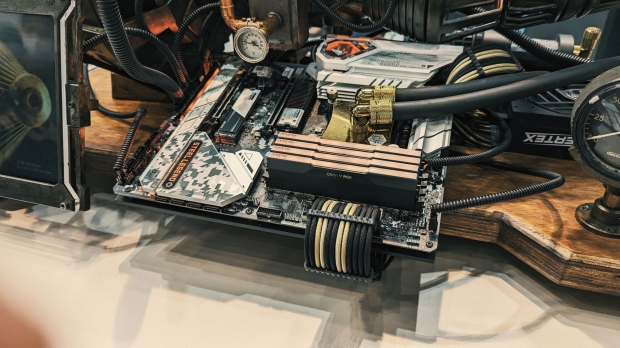 If you're unfamiliar with the KLEVV or Essencore name, all you need to know is that it's one of the world's top vendors of DRAM modules and NAND flash, so its gaming products come with the same focus on performance, stability, and quality.
Taking a stroll through the KLEVV (and Essencore) booth at Computex 2023, it was great to not only to see the new CRAS C950 PCIe Gen5x4 M.2 SSD (with funky aluminum heatsink) push sequential read speeds of up to 12000MB/s and the CRAS V RGB and BOLT V DDR5 gaming memory push speeds of up to 8600MT/s with capacities of up to 48GB - but that all of this hardware was put to good use, in awesome PC mods created by some talented artists and builders.
The CU Century Engine (pictured in the header for this piece) presents a steampunk engine with custom pipes and fittings connected to a PC housing cutting-edge components and KLEVV's CRAS V RGB memory and CRAS C950 storage. With the lighting set to a copper tone and the aluminum heatsink of the CRAS C950 fitting in perfectly with the overall aesthetic, the CU Century Engine quickly became one of our favorite custom builds of the show so far.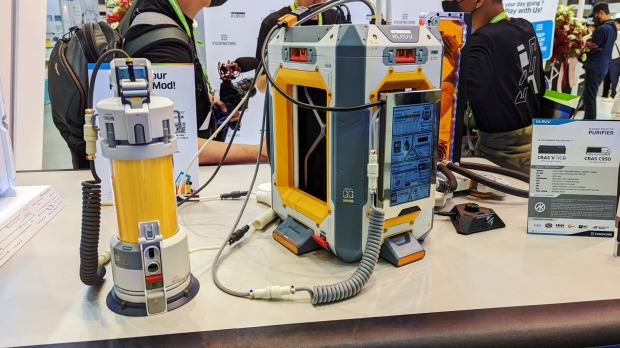 Next up was the PURIFIER, a mod inspired by the recent pandemic that comes in multiple parts with liquid cooling, all connected in a futuristic look, part Portal and part Overwatch. Very cool. This build also featured CRAS V RGB memory and CRAS C950 storage and was created by the talented Taiwanese modder AK; and even features a stylish display that offers system information and data in an immaculate and minimum style. If you like what you see, check out AK's YouTube page, which is chock-full of amazing builds and mods.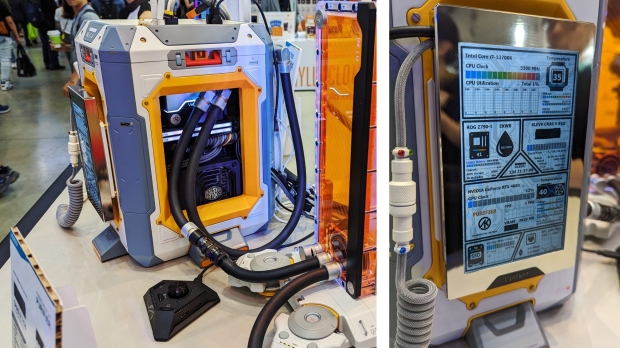 The CRAS C950 PCIe Gen5x4 M.2 SSD, CRAS V RGB, and BOLT V DDR5 gaming memory represent KLEVV's latest high-performance PC gaming products- and are worth checking out especially if you're at Computex.