HDMI 2.1 is well and truly here in the gaming space, with PC graphics cards supporting the latest spec since the arrival of the GeForce RTX 30 Series alongside the PlayStation 5 and Xbox Series X|S consoles. HDMI 2.1 is about increased bandwidth to support a smooth 8K60 and 4K120 signal with HDR for consoles and up to 4K 144Hz with HDR and VRR on PC.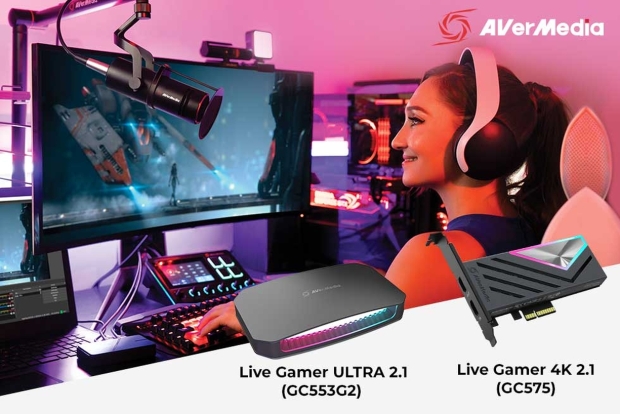 And with that, it makes sense that AVerMedia's new HDMI 2.1 Game Capture Card range at Computex 2023 turned a few heads because they are the first of their kind - and on track for launch around August of 2023.
The new Live Gamer ULTRA 2.1 (GC553G2) and the Live Gamer 4K 2.1 (GC575) both support 4K 144Hz HDR and VRR passthrough, with capture of up to 1080p at 240fps and 4K at 60fps. We might have to wait a little longer before seeing a 4K 144Hz HDR capture card.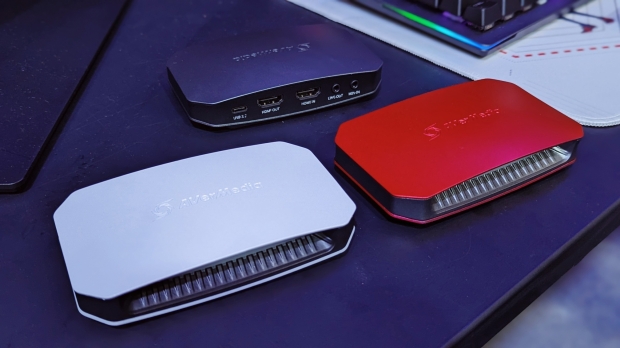 The GC575 has won the Computex Best Choice 2023 award for good reason. These cards are breaking new ground regarding passthrough and are aimed at streamers - with easy OBS integration and current-gen console support. At the AVerMedia booth at Computex 2023, we got to check out the Live Gamer ULTRA 2.1 (GC553G2) connected directly to a PlayStation 5 playing Devil May Cry 5 running at 4K 120 (which is the max for consoles).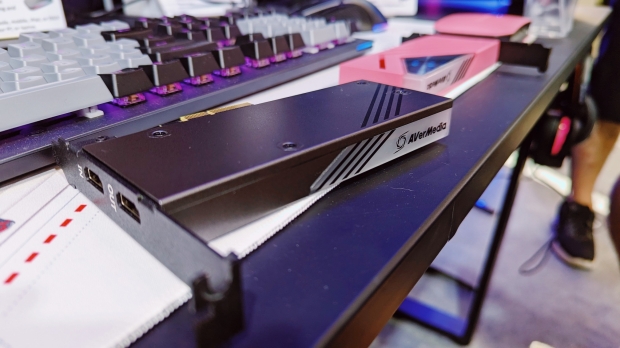 We witnessed the seamless 4K 60 capture in action too, and it was great to see how streamers and content creators would make full use of the card without sacrificing image quality to capture. As per the images, AVerMedia plans to release models in multiple colors though the black cards will launch first.