When putting together a new PC build for gaming, cable management might be low on your list - but it quickly becomes a genuine hurdle as soon as you connect that first cable from the motherboard to your power supply. From there, things can quickly get out of hand regarding cables, with just about every device requiring some pinned connection to go live.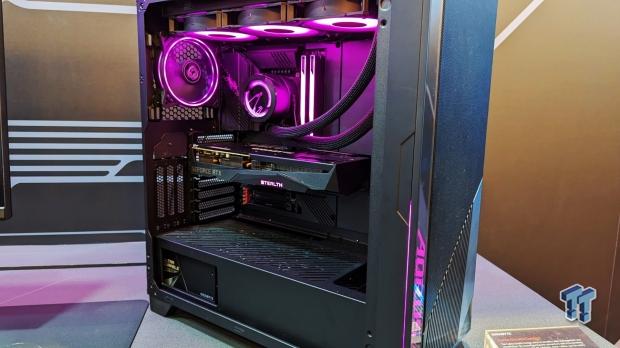 At Computex 2023, taking a tour through GIGABYTE's product line-up, we had the opportunity to take a closer look at the company's new concept - the AORUS Stealth 500. Specs-wise, it features all of the components you'd consider standard for a modern gaming rig. A Z690 AORUS ELITE Stealth motherboard, a GeForce RTX 3070 GAMING OC Stealth graphics card, and an RGB-lit and stylish AORUS C500 GLASS chassis.
Looking through the side panel, you'll notice one thing missing - cables. All of these are hidden, including the connector to the custom GeForce RTX 4070, outside of the pump for the AIO CPU cooler. GIGABYTE notes that the Cable Stealth Design isn't simply about delivering a cable-free look that is fantastic to witness in person. It's a system that is designed to simplify cable management and component installation.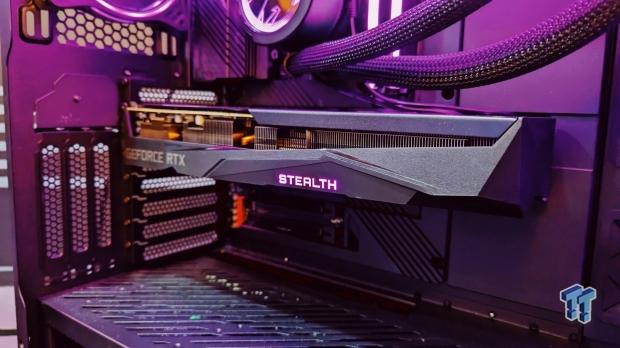 The cables, of course, aren't gone but use custom cutouts that are part of the chassis to connect on the underside of the motherboard and GPU. And as you can see in our images, there are many cables used in an otherwise traditional gaming PC build - except you can't see them.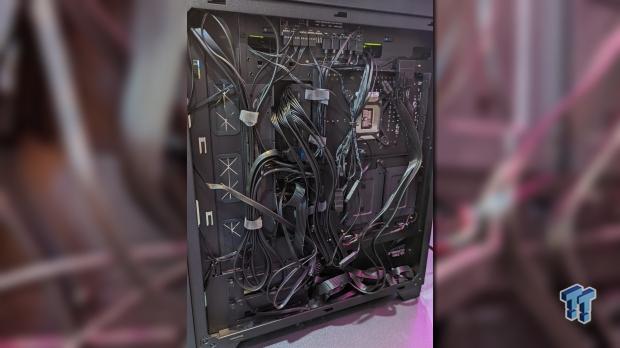 This is a sort of design that we'd love to see become a part of hardware makers' portfolios, as it could change how we view PC builds and setups in a significant and very welcome way.