CD Projekt Group CEO Adam Kicinski has officially squashed recent rumors that Sony is seeking to acquire The Witcher publisher.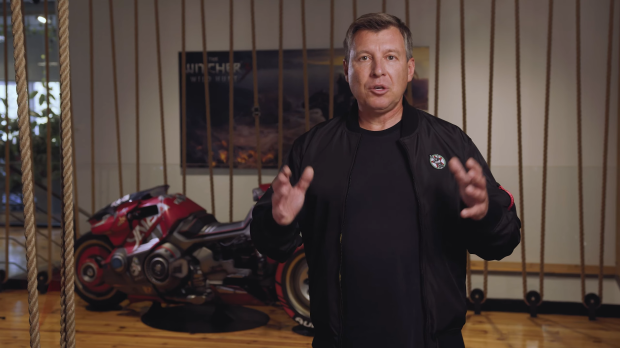 Video games industry consolidation has been ramping up in recent years following the big COVID-19 boom. We've seen EA, Take-Two, Sony, and more recently Microsoft, all make and attempt high-profile multi-billion dollar acquisitions. Although CD Projekt is about to venture into unexplored territory, the company has no desire to sell itself to a larger entertainment parent.
In a recent earnings call with investors, CD Projekt Group President and CEO Adam Kicinski laid rest to the rumors of Sony buying out the Polish games-maker. "Nothing has changed on our end. I can repeat what we've been saying throughout the years: CD Projekt is not for sale," Kicinski said in response to the very first question asked at the Q&A session.
Kicinski goes on to say that executing on CD Projekt's current slate of games will be challenging, but the group still wants to pave their own way and control their future.
"We want to remain independent, we have, I believe, an excellent strategy-it's not easy to execute, for sure, but it's very exciting to follow our own path. It's a pure rumor."
CD Projekt's current plans are quite ambitious. The firm announced that it is developing and contracting work for a new Witcher 1 remake, the first game in a new three-party Witcher trilogy, Project Sirius which is a new multiplayer Witcher game, and Project Orion, an online-driven multiplayer experience building off the bones of the re-tooled Cyberpunk 2077 standalone AAA live game.