Sony Corp. has made plans to explore a spin off its Financial Services segment to raise more capital for strategic investments in entertainment and image sensors.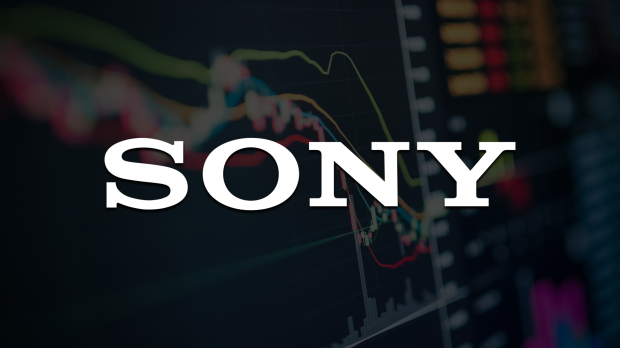 In its 2023 Corporate Strategy Meeting report, Sony outlined tentative plans to spin off its financial unit through an initial public offering (IPO). The goal with this IPO is to raise more working capital that can be used to invest in Sony's largest businesses, including entertainment (which generated over 50% of total Sony Corp. FY22 earnings) and its lucrative I&SS image sensors group.
"In order to expand our growth over the medium to longer term, we will need the ability to invest in image sensors and the entertainment business at a completely new level," Sony Corp. President Hiroki Totoki said in a recent press meeting in Japan, the Financial Times reports.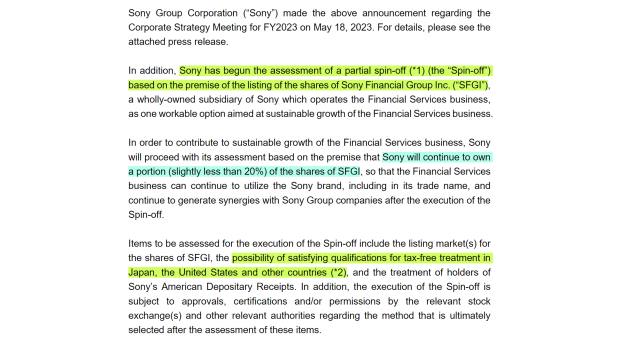 Sony plans to retain 20% partial ownership in its Financial Services unit and sell of 80% of shares through an IPO. The company is also exploring potential tax-free options for the spin-off in Japan and the United States. Sony has not announced when the IPO will be offered, but the company expects to outline details by March 2024.
There are multiple reports that Sony could raise $8 billion to re-invest into PlayStation gaming in particular. The reports from Sony and from Financial Times do not mention an exact figure for the IPO, however a FY21 SEC filing indicates that the unit had an noncontrolling interests carry-over value of around $10 billion.
Sony had re-purchased its Financial Services segment in 2020 for $3.8 billion, which is the nearly same amount that Sony paid to acquire video games developer Bungie in 2022.
Sony has also raised the amount of money that it can spend on strategic investments through its current Mid-Year plan, freeing up over $1.5 billion to strategically re-invest into specific segments.
Based on our figures, Sony currently has $3.64 billion left to spend on strategic investments through March 2024.
Not all of this money will be spent on the PlayStation brand, and not all of it will be spend on mergers and acquisitions. We've seen Sony buy up studios, sure, but they've also invested heavily in developers like FromSoftware and have invested into Epic Games as well.