Mortal Kombat 1 could be the biggest MK game yet.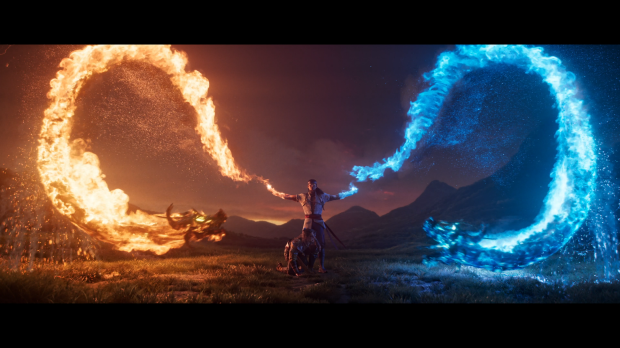 Just a bit ago, NetherRealm and WB Games announced Mortal Kombat 1, a new soft reboot that basically resets everything we know about the franchise. MK1 promises to deliver "reimagined versions of iconic characters as they've never been seen before," as well as "unexpected twists on classic rivalries and original backstories."
Now in a recent Mortal Kombat 1 live stream, NetherRealm's Ed Boon revealed some interesting new details about the game. Boon didn't showcase any of MK1's modes, like the Kameo mode, but he did say that the team spent more time on Mortal Kombat 1 than any other game in the franchise.
"I think we've been working on this game longer than any other Mortal Kombat game. It's going to show. You're going to be excited to see the new stuff that we can't wait to tell you about,"Boon said.
Boon also discussed why the game is called Mortal Kombat 1:
"Mortal Kombat 1 is really at the beginning of a universe, in a sense."
"It is not a continuation of the Mortal Kombat 11 story. Again, the characters have completely different roles in this new timeline, and we really wanted to kind of punctuate that and emphasize that with our title. This is Mortal Kombat 1, it's a brand new beginning, you're going to be seeing these characters re-introduced with new roles and new relationships with each other. That's the main catalyst for calling it Mortal Kombat 1."
We also heard Boon talk about why Liu Kang is at the front and center of MK1's marketing. After all, Liu Kang did create the universe.
"Scorpion and Sub-Zero have always sort of been the poster children for Mortal Kombat. Because this is Liu Kang's universe, again, we really wanted to mix things up--the color scheme in our key art is different. Liu Kang...this is the first time we've really featured him up in front.
"Again, this is all about a whole new Mortal Kombat, and I do think that Liu Kang is a great face to put up front to kind of really punctuate that this is a brand new Mortal Kombat and not just a continuation of the last one."