UK competition regulators at the Competition and Markets Authority (CMA) have been informed about Microsoft's next-generation Xbox hardware, the agency's final report indicates.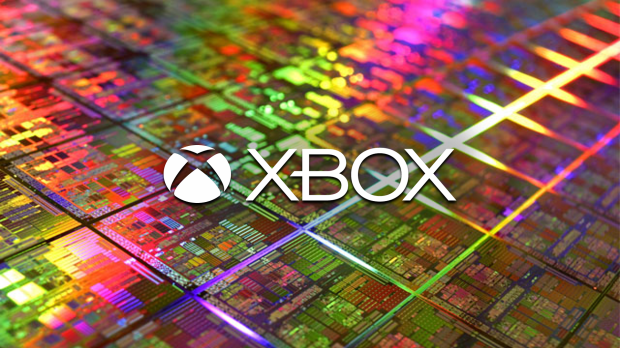 The CMA's final decision report on the Microsoft-Activision merger is filled with lots of interesting information. In a section outlining the future of the cloud gaming market, the CMA asserts that it has seen Microsoft's internal discussions about new Xbox console hardware.
According to page 200 of the report, Microsoft had outlined its strategies for next-gen Xbox consoles as early as September 2022, and the CMA was made familiar with these plans.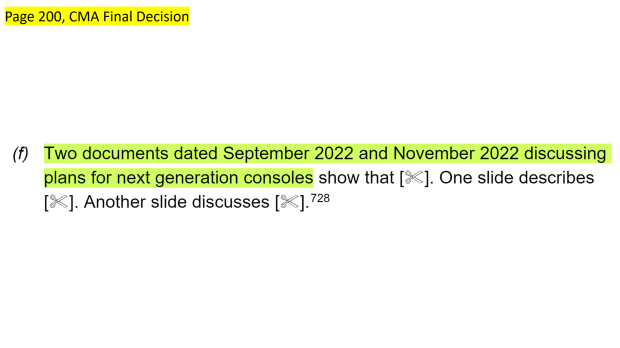 In a 111-page response to the CMA's Issues Statement, Microsoft had also outlined a possible 2028 release window for new next-gen consoles.
These new Xbox consoles will be a part of Microsoft's Universal App Storefront, a new ambitious cross-ecosystem plan that will attempt to merge consoles, PCs, and mobile devices in one cohesive framework. Exact details about this platform remain unknown.
The pertinent information is of course redacted from the CMA's final report, but this isn't the first time we've heard about Microsoft's new Xbox hardware, or Microsoft's ambitious new games ecosystem.
A motion from the FTC's Complaint Counsel mentions this ecosystem. Outlined on Page 6 in the section of RFP6 (Request For Production), the FTC says it wants more information on Microsoft's new unified games product and services ecosystem. This business model would include Xbox consoles, Windows PCs, mobile devices, smart TVs, and a wider product offering like the streaming-only Keystone device as well as handhelds like the ASUS ROG Ally, which natively runs Windows, and other peripheral devices like the Logitech G Cloud, which is specifically made to play cloud games.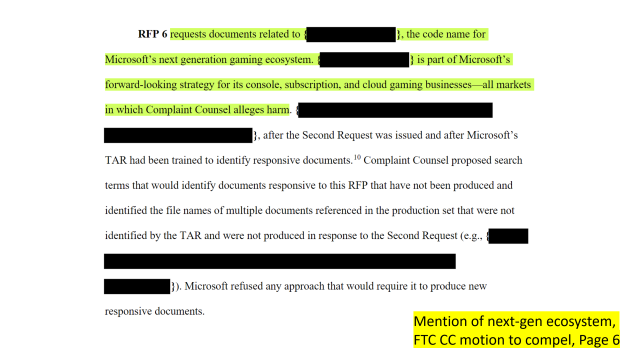 Back in June 2021, not even one year after the launch of the Xbox Series console duo, Microsoft's CVP of Gaming Experiences & Platforms Liz Hamren confirmed the company was working on new hardware:
"Cloud is key to our hardware and Game Pass roadmaps, but no one should think we're slowing down on our core console engineering. In fact, we're accelerating it."
"While we continue to expand in PC and mobile, console remains our flagship experience. We want to deliver the most powerful, capable consoles in the world, devices that empower our players to enjoy amazing games for years to come, including gameplay we can't even imagine yet.".
At E3 2019, Xbox Gaming CEO Phil Spencer told Giant Bomb that the Xbox Series X/S (then known as "Project Scarlett") was not going to be the last Xbox hardware launch.
"We're not planning for Scarlett to be our last console. We're continuing to invest in our hardware team, we're going to ship Project Scarlett and we think it's an important design point in the balance between CPU and GPU that we've just never really hit on a console before, which is going to help us with feel and frame rate and refresh rate synced with game loops and stuff," Spencer had said at the time.
Microsoft is also currently working on a streaming-only set top box mini-console that's codenamed Project Keystone. This device is meant to act as a cheaper consoler alternative that exclusively allows access to Game Pass and remove game streaming through the xCloud service.